Amstetten | Just The Best Vol. 5
Erneut volles Haus bei der füften Auflage von Just The Best - presented by mostropolis.at.
Auf der Mainstage sorgte
CHOSN aka DJ L. Rock
mit den besten Disco, Pop, Rock und Smash-Hits aus den 70ern / 80ern / 90ern für einen vollen Dancefloor und eine richtig fette
SPOTLIGHT - funky Disco-Dance-Party
und
DJ E-MaxX
am 2nd Floor mit einer sensationellen
Dance Classics Show
, und den legendären Dance- House & Clubsongs aus den letzten 20 Jahren.
Großes Lob auch erneut an die ganze
mado event solution
s-Crew von
Doris & Martin Hinterleitner
, welche Die Remise - den ehemaligen Ringlokschuppen inmitten des künftigen
Quartier A
- immer wieder meisterhaft in Szene setzt.
Babsi Zeitlhofer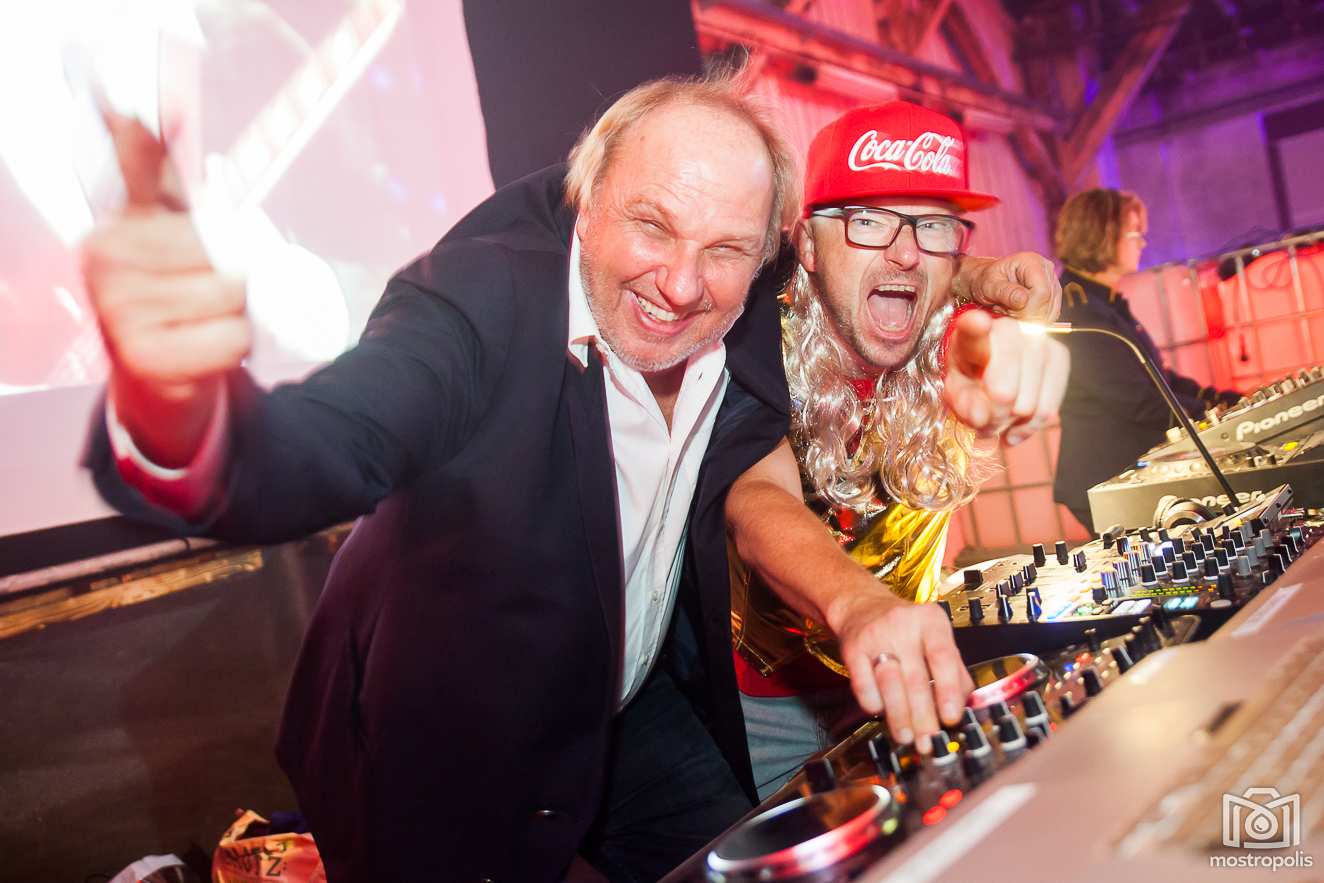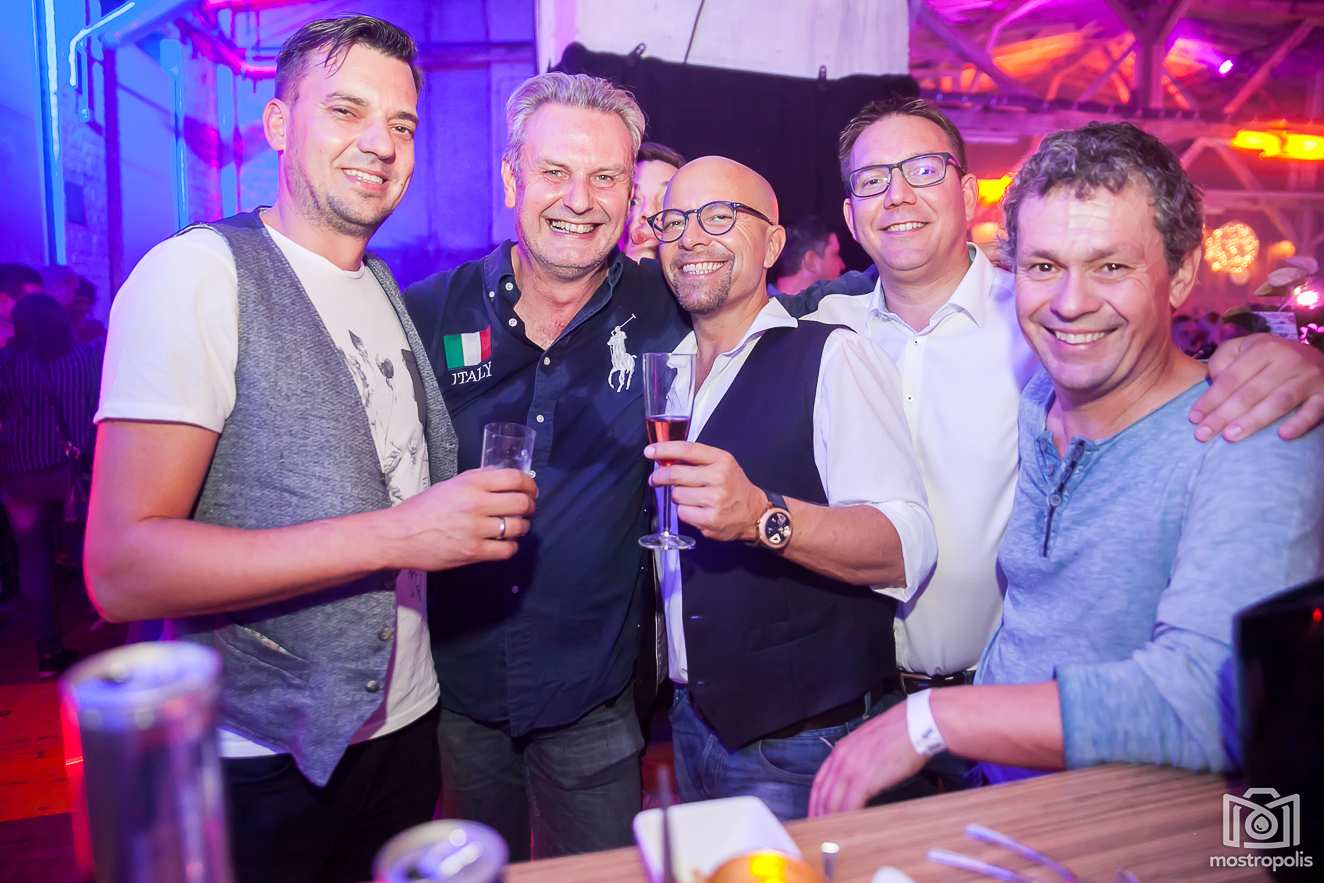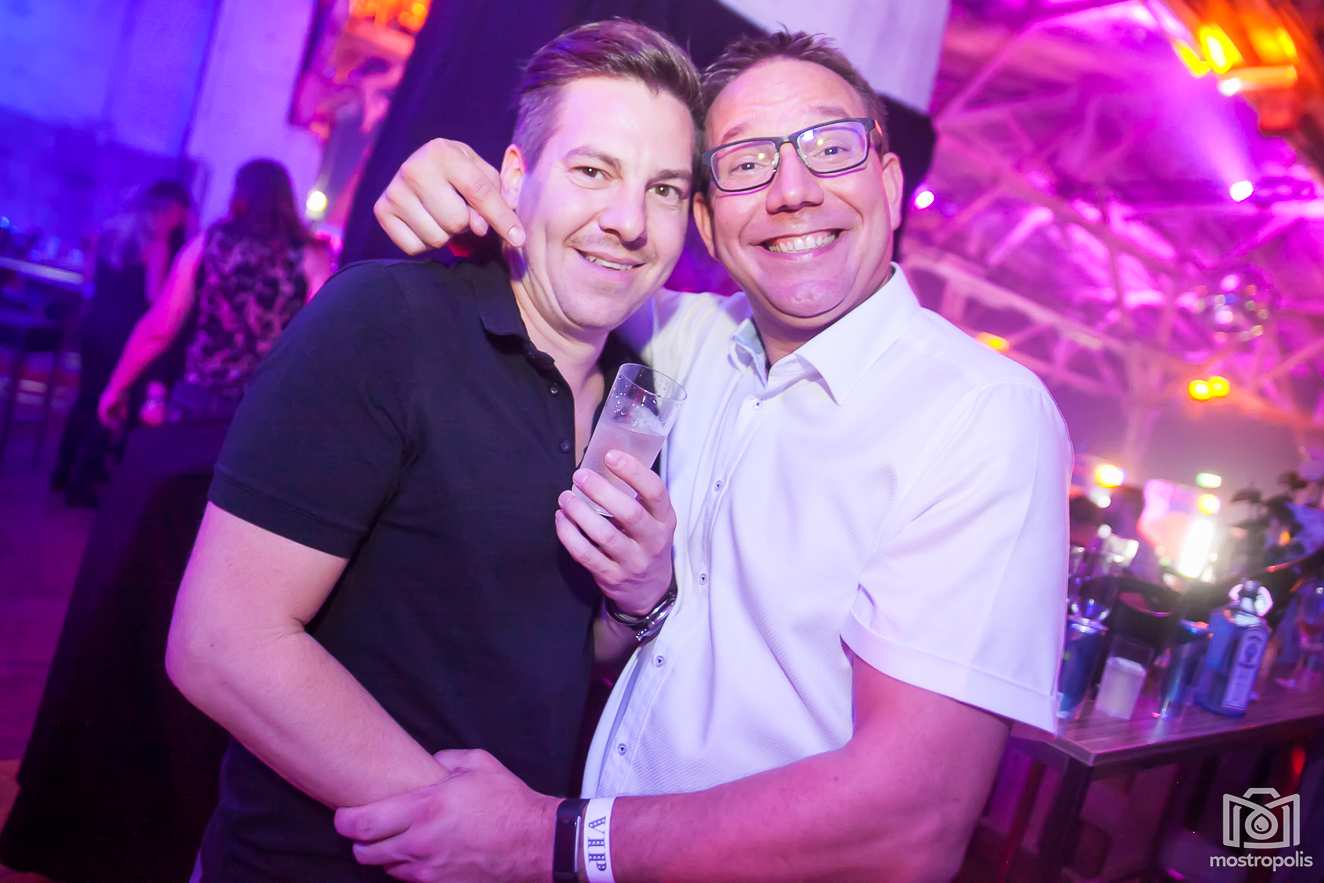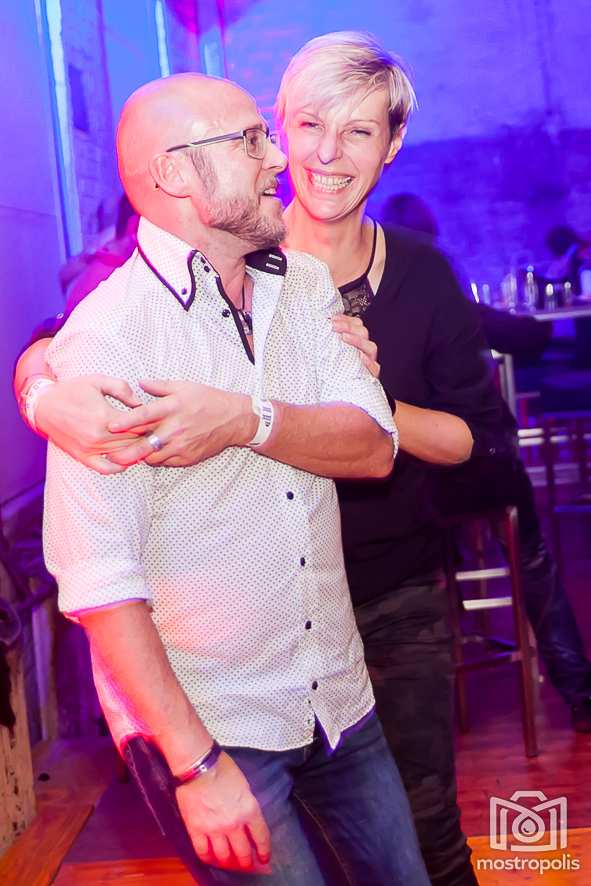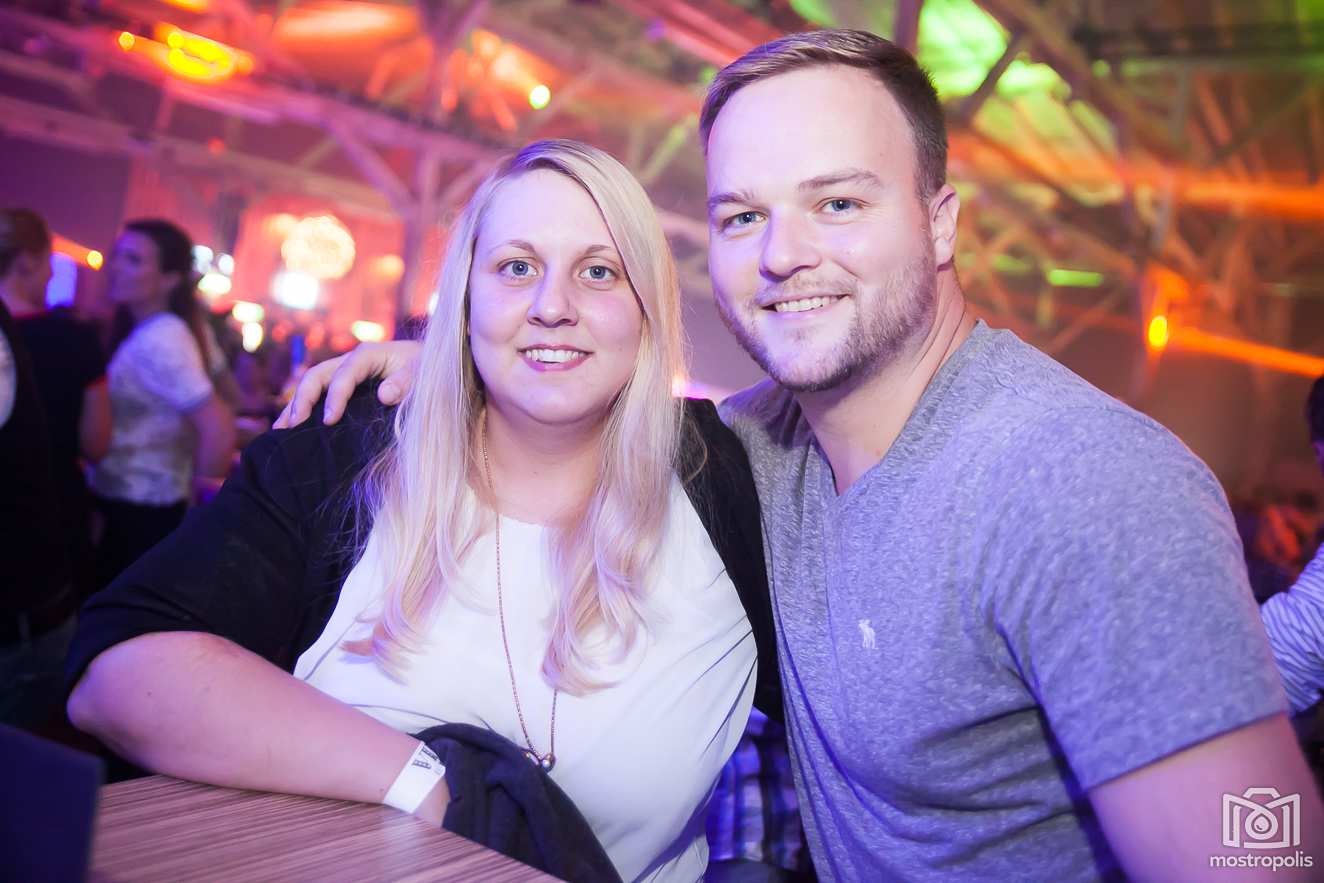 104_Die-Remise_Just-The-Best.JPG
105_Die-Remise_Just-The-Best.JPG
106_Die-Remise_Just-The-Best.JPG
107_Die-Remise_Just-The-Best.JPG
108_Die-Remise_Just-The-Best.JPG
109_Die-Remise_Just-The-Best.JPG
110_Die-Remise_Just-The-Best.JPG
111_Die-Remise_Just-The-Best.JPG
112_Die-Remise_Just-The-Best.JPG
113_Die-Remise_Just-The-Best.JPG
114_Die-Remise_Just-The-Best.JPG
115_Die-Remise_Just-The-Best.JPG
116_Die-Remise_Just-The-Best.JPG
117_Die-Remise_Just-The-Best.JPG
118_Die-Remise_Just-The-Best.JPG
119_Die-Remise_Just-The-Best.JPG
120_Die-Remise_Just-The-Best.JPG
121_Die-Remise_Just-The-Best.JPG
122_Die-Remise_Just-The-Best.JPG
123_Die-Remise_Just-The-Best.JPG
124_Die-Remise_Just-The-Best.JPG
125_Die-Remise_Just-The-Best.JPG
126_Die-Remise_Just-The-Best.JPG
127_Die-Remise_Just-The-Best.JPG
128_Die-Remise_Just-The-Best.JPG
129_Die-Remise_Just-The-Best.JPG
130_Die-Remise_Just-The-Best.JPG
131_Die-Remise_Just-The-Best.JPG
132_Die-Remise_Just-The-Best.JPG
133_Die-Remise_Just-The-Best.JPG
134_Die-Remise_Just-The-Best.JPG
135_Die-Remise_Just-The-Best.JPG
136_Die-Remise_Just-The-Best.JPG
137_Die-Remise_Just-The-Best.JPG
138_Die-Remise_Just-The-Best.JPG
139_Die-Remise_Just-The-Best.JPG
140_Die-Remise_Just-The-Best.JPG
141_Die-Remise_Just-The-Best.JPG
142_Die-Remise_Just-The-Best.JPG
143_Die-Remise_Just-The-Best.JPG
144_Die-Remise_Just-The-Best.JPG
145_Die-Remise_Just-The-Best.JPG
146_Die-Remise_Just-The-Best.JPG
147_Die-Remise_Just-The-Best.JPG
148_Die-Remise_Just-The-Best.JPG
149_Die-Remise_Just-The-Best.JPG
150_Die-Remise_Just-The-Best.JPG
151_Die-Remise_Just-The-Best.JPG
152_Die-Remise_Just-The-Best.JPG
153_Die-Remise_Just-The-Best.JPG
154_Die-Remise_Just-The-Best.JPG
155_Die-Remise_Just-The-Best.JPG
156_Die-Remise_Just-The-Best.JPG
157_Die-Remise_Just-The-Best.JPG
158_Die-Remise_Just-The-Best.JPG
159_Die-Remise_Just-The-Best.JPG
160_Die-Remise_Just-The-Best.JPG
161_Die-Remise_Just-The-Best.JPG
162_Die-Remise_Just-The-Best.JPG
163_Die-Remise_Just-The-Best.JPG
164_Die-Remise_Just-The-Best.JPG
165_Die-Remise_Just-The-Best.JPG
166_Die-Remise_Just-The-Best.JPG
167_Die-Remise_Just-The-Best.JPG
168_Die-Remise_Just-The-Best.JPG
169_Die-Remise_Just-The-Best.JPG
170_Die-Remise_Just-The-Best.JPG
171_Die-Remise_Just-The-Best.JPG
172_Die-Remise_Just-The-Best.JPG
173_Die-Remise_Just-The-Best.JPG
174_Die-Remise_Just-The-Best.JPG
175_Die-Remise_Just-The-Best.JPG
176_Die-Remise_Just-The-Best.JPG
177_Die-Remise_Just-The-Best.JPG
178_Die-Remise_Just-The-Best.JPG
179_Die-Remise_Just-The-Best.JPG
180_Die-Remise_Just-The-Best.JPG
181_Die-Remise_Just-The-Best.JPG
182_Die-Remise_Just-The-Best.JPG
183_Die-Remise_Just-The-Best.JPG
184_Die-Remise_Just-The-Best.JPG
185_Die-Remise_Just-The-Best.JPG
186_Die-Remise_Just-The-Best.JPG
187_Die-Remise_Just-The-Best.JPG
189_Die-Remise_Just-The-Best.JPG
190_Die-Remise_Just-The-Best.JPG
191_Die-Remise_Just-The-Best.JPG
192_Die-Remise_Just-The-Best.JPG
193_Die-Remise_Just-The-Best.JPG
194_Die-Remise_Just-The-Best.JPG
195_Die-Remise_Just-The-Best.JPG
196_Die-Remise_Just-The-Best.JPG
197_Die-Remise_Just-The-Best.JPG
198_Die-Remise_Just-The-Best.JPG
199_Die-Remise_Just-The-Best.JPG
200_Die-Remise_Just-The-Best.JPG
201_Die-Remise_Just-The-Best.JPG
202_Die-Remise_Just-The-Best.JPG
203_Die-Remise_Just-The-Best.JPG
204_Die-Remise_Just-The-Best.JPG
205_Die-Remise_Just-The-Best.JPG
206_Die-Remise_Just-The-Best.JPG
207_Die-Remise_Just-The-Best.JPG
208_Die-Remise_Just-The-Best.JPG
209_Die-Remise_Just-The-Best.JPG
210_Die-Remise_Just-The-Best.JPG
211_Die-Remise_Just-The-Best.JPG
212_Die-Remise_Just-The-Best.JPG
213_Die-Remise_Just-The-Best.JPG
214_Die-Remise_Just-The-Best.JPG
215_Die-Remise_Just-The-Best.JPG
216_Die-Remise_Just-The-Best.JPG
217_Die-Remise_Just-The-Best.JPG
218_Die-Remise_Just-The-Best.JPG
219_Die-Remise_Just-The-Best.JPG
220_Die-Remise_Just-The-Best.JPG
221_Die-Remise_Just-The-Best.JPG
222_Die-Remise_Just-The-Best.JPG
223_Die-Remise_Just-The-Best.JPG
224_Die-Remise_Just-The-Best.JPG
225_Die-Remise_Just-The-Best.JPG
226_Die-Remise_Just-The-Best.JPG
227_Die-Remise_Just-The-Best.JPG
228_Die-Remise_Just-The-Best.JPG
229_Die-Remise_Just-The-Best.JPG
230_Die-Remise_Just-The-Best.JPG
231_Die-Remise_Just-The-Best.JPG
232_Die-Remise_Just-The-Best.JPG
233_Die-Remise_Just-The-Best.JPG
234_Die-Remise_Just-The-Best.JPG
235_Die-Remise_Just-The-Best.JPG
236_Die-Remise_Just-The-Best.JPG
---