Amstetten-Greinsfurth | 2. Fashion Afterwork bei Team Frey Amstetten
Zahlreiche Aussteller fanden sich bei Toyota Frey in Greinsfurth ein um Teil des 2. Fashion Afterwork, presented by M4TV und Toyota Frey, zu sein.
Reinhard Lembacher, Geschäftsführer von M4TV, und Wolfgang Spahn, Niederlassungsleiter Toyota Frey Greinsfurth, gelang es erneut an den Erfolg vom Vorjahr anzuknüpfen und ein Rundum Wohlfühl-Ambiente für einen gemütlichen Ausklang des Arbeitstages zu schaffen.
Neben der Präsentation des neuen M4TV-Firmenautos, einem Toyota CHR Hybrid, standen aber auch Mode, Kosmetik, Styling, Gesundheit, Wellness, Fitness, Living und Accessoires im Mittelpunkt - einfach alles was die Frauenherzen höherschlagen lässt. Das große Highlight schlechthin war jedoch die Modenschau der Unternehmen Gerlinger Schuhe und Orthopädie, Soxi Jagd und JePeTo, charmant moderiert und kommentiert von Günter Berger & Martin Pfeiffer.
Auch das leibliche Wohl kam dabei nicht zu kurz und so konnte man sich bei "Friends of M4TV" und "Dirndlclubbing" mit Getränken und bei der Bäckerei Weinberger mit reschen Schmankerl kulinarisch verwöhnen lassen, während die Kleinsten bei den Damen der Kinderfreunde Amstetten bestens aufgehoben waren.
Zusätzlich hatten die Gäste die Möglichkeit an einem Gewinnspiel teilzunehmen, wo es u.a. eine Reise nach Loipersdorf oder 2 x 2 Karten für die kommende Veranstaltung Just the Best zu gewinnen gab.
Weitere teilnehmende Aussteller waren:
Juwelier Theuer - Schmuck und Taschen
Seidu - Beauty und Lipomassage
Vitale Lebenskraft - Energetik/Psyche
Waldviertel Optik - Brillen
Kosmetikhof - Kosmetik
Constantin Hairdresser - Frisuren
Forever Living - Aloe Vera Produkte
Juchheim - Effektkosmetik
OnlyQ - Beautyprodukte
Smovey - Fitnessprodukte
Energy Fitness
1. Foto, v.l.n.r.: Andreas Gegenhuber, Wolfgang Spahn u. Reinhard Lembacher
Babsi Zeitlhofer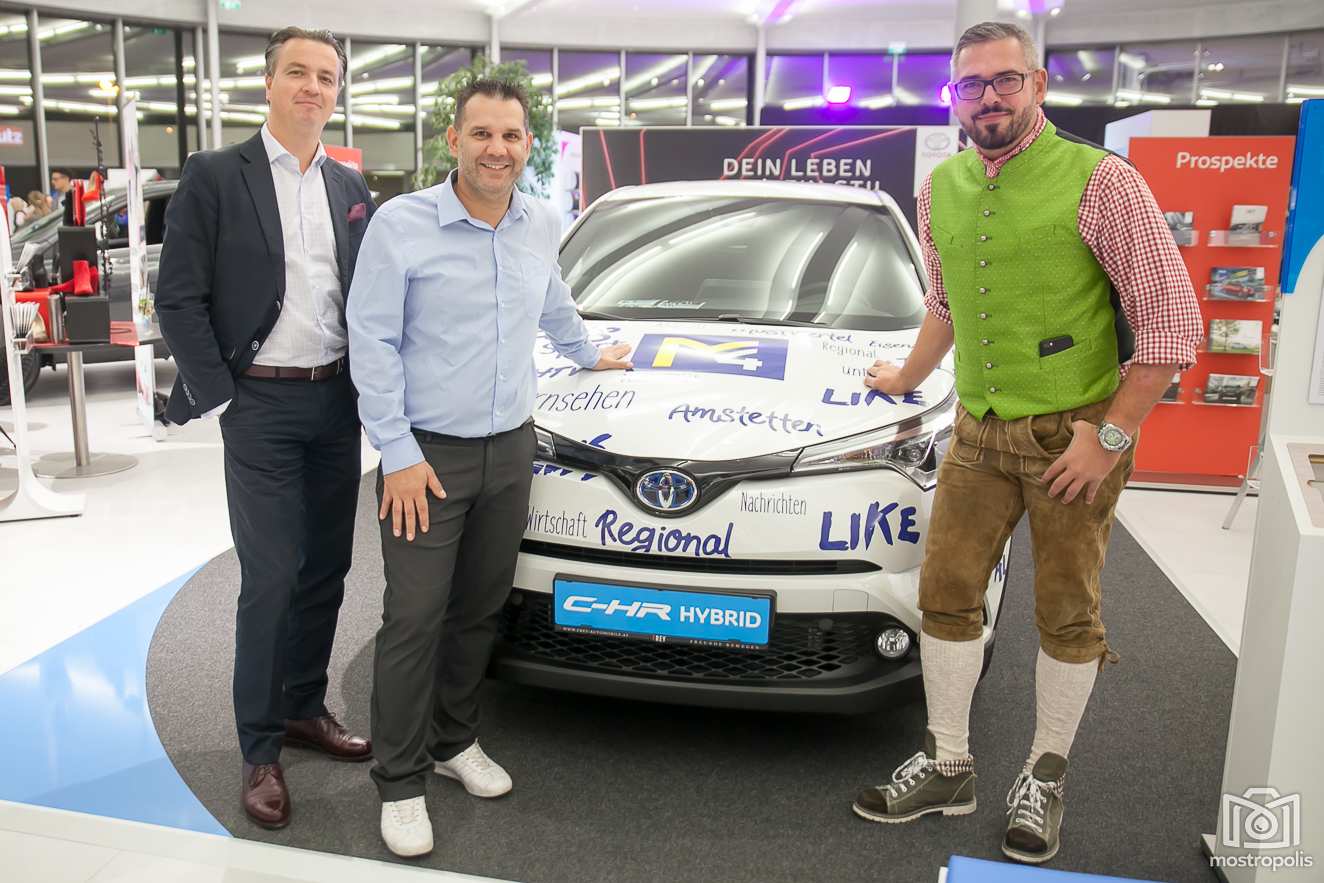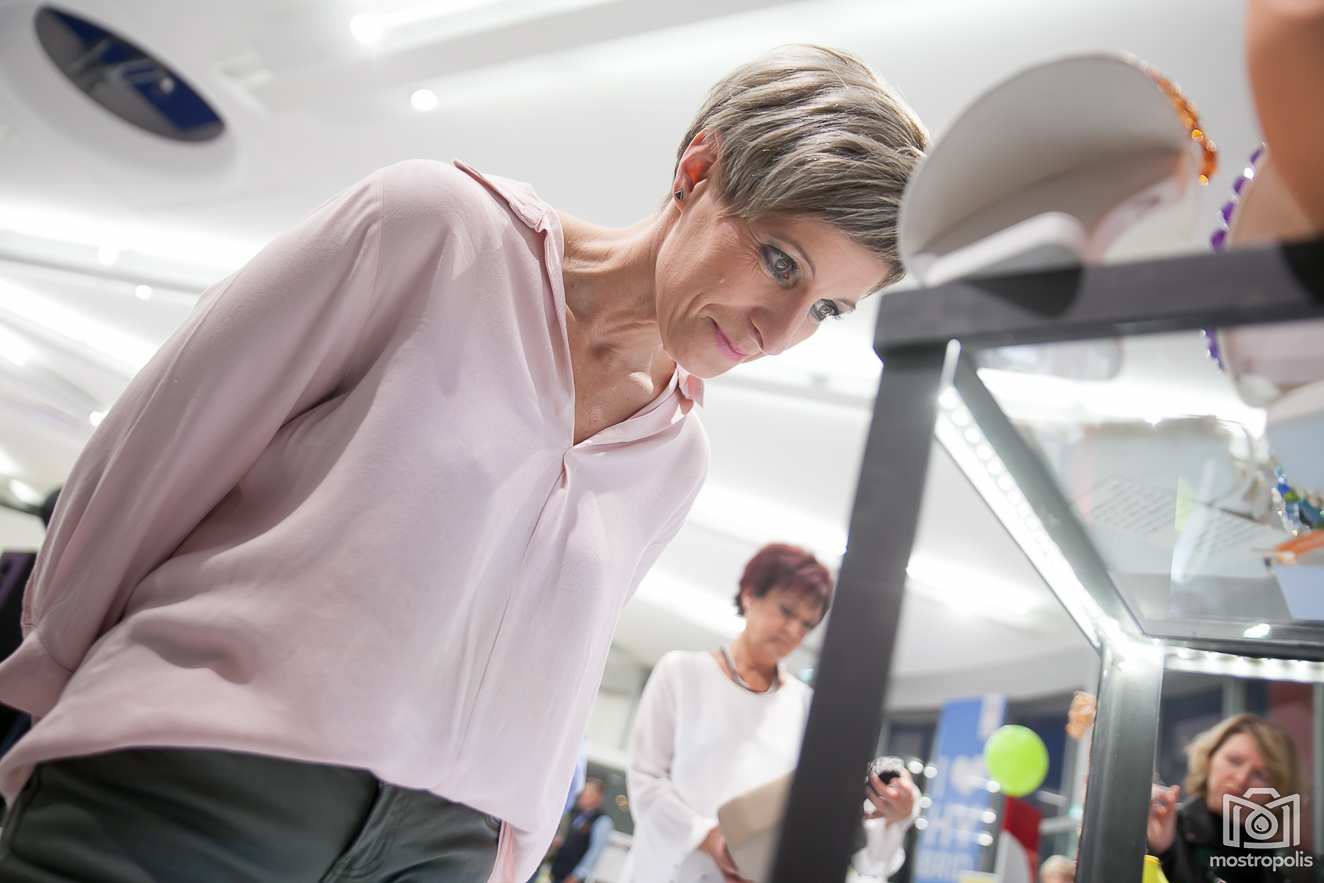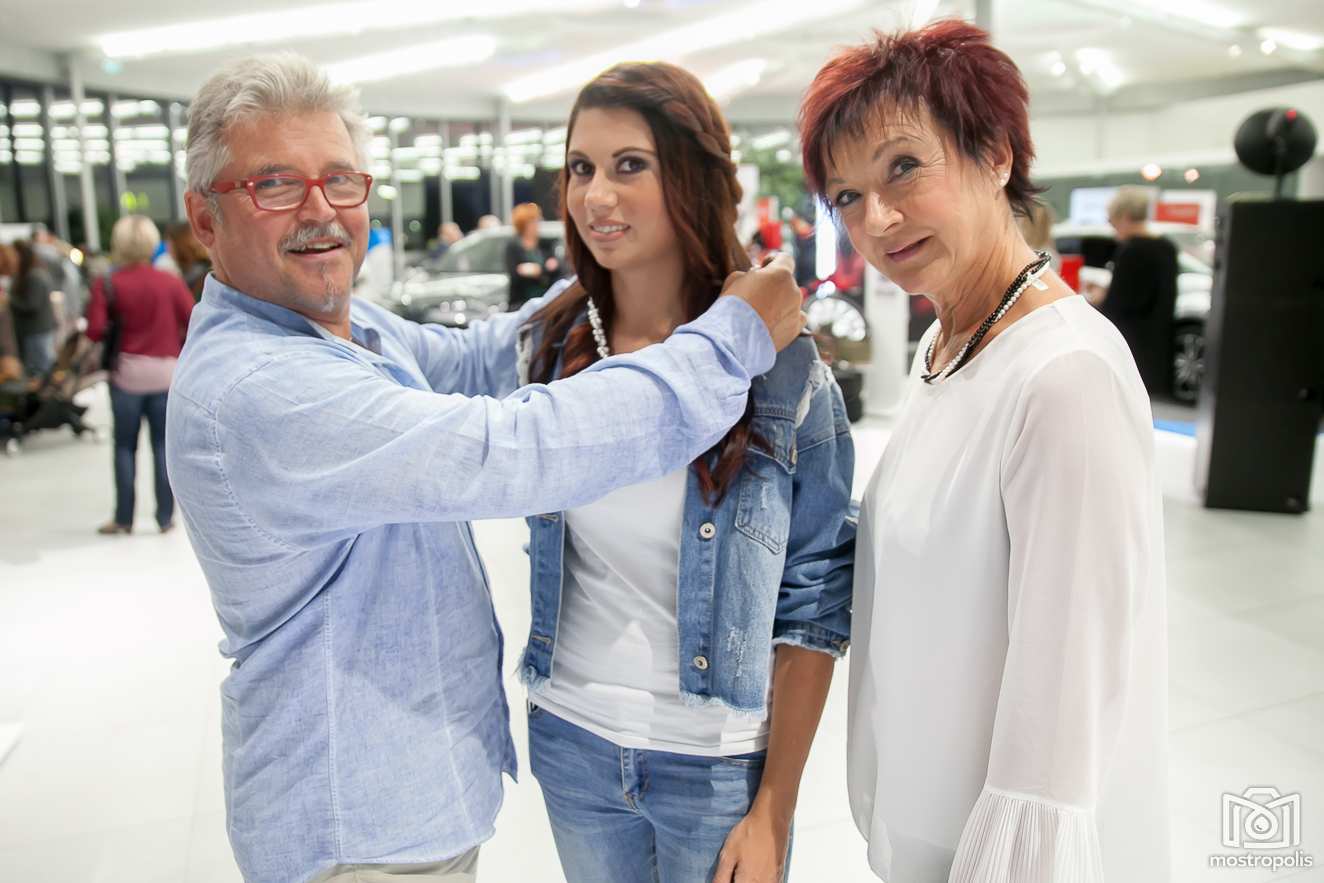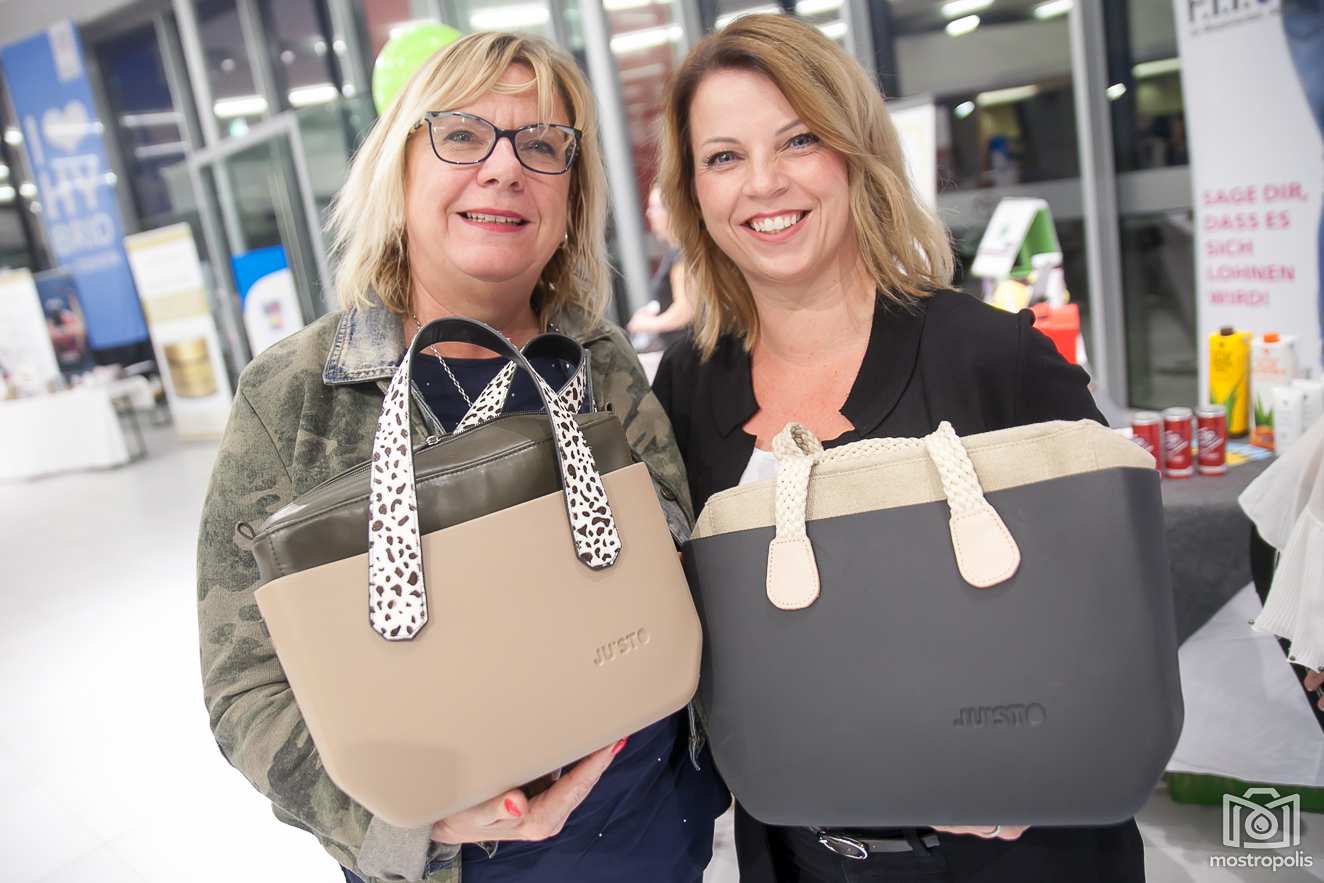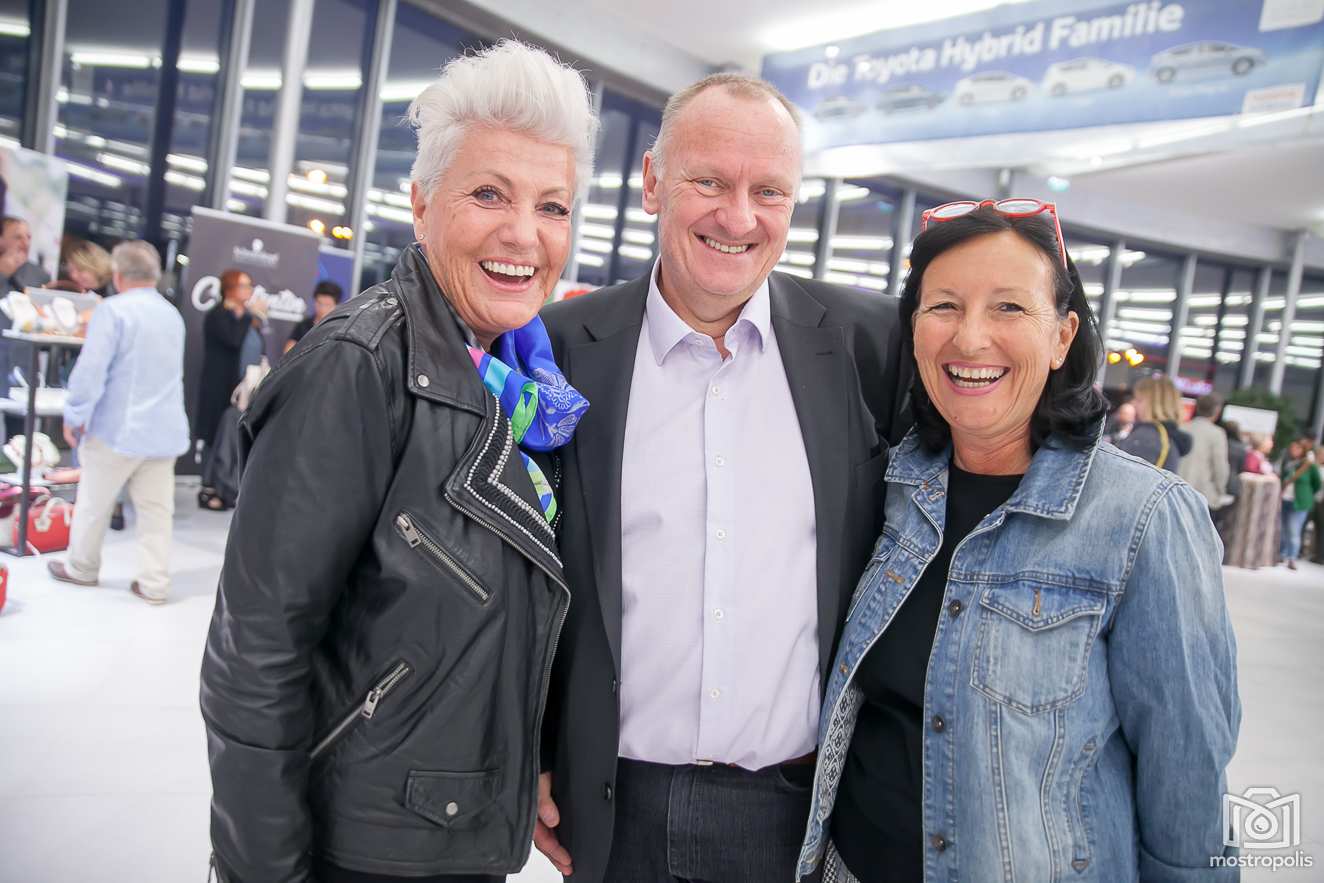 104_fashion-afterwork_toyoata-frey.JPG
105_fashion-afterwork_toyoata-frey.JPG
106_fashion-afterwork_toyoata-frey.JPG
107_fashion-afterwork_toyoata-frey.JPG
108_fashion-afterwork_toyoata-frey.JPG
109_fashion-afterwork_toyoata-frey.JPG
110_fashion-afterwork_toyoata-frey.JPG
111_fashion-afterwork_toyoata-frey.JPG
112_fashion-afterwork_toyoata-frey.JPG
113_fashion-afterwork_toyoata-frey.JPG
114_fashion-afterwork_toyoata-frey.JPG
115_fashion-afterwork_toyoata-frey.JPG
116_fashion-afterwork_toyoata-frey.JPG
117_fashion-afterwork_toyoata-frey.JPG
118_fashion-afterwork_toyoata-frey.JPG
119_fashion-afterwork_toyoata-frey.JPG
120_fashion-afterwork_toyoata-frey.JPG
121_fashion-afterwork_toyoata-frey.JPG
123_fashion-afterwork_toyoata-frey.JPG
124_fashion-afterwork_toyoata-frey.JPG
125_fashion-afterwork_toyoata-frey.JPG
126_fashion-afterwork_toyoata-frey.JPG
127_fashion-afterwork_toyoata-frey.JPG
128_fashion-afterwork_toyoata-frey.JPG
129_fashion-afterwork_toyoata-frey.JPG
130_fashion-afterwork_toyoata-frey.JPG
131_fashion-afterwork_toyoata-frey.JPG
132_fashion-afterwork_toyoata-frey.JPG
133_fashion-afterwork_toyoata-frey.JPG
134_fashion-afterwork_toyoata-frey.JPG
135_fashion-afterwork_toyoata-frey.JPG
136_fashion-afterwork_toyoata-frey.JPG
137_fashion-afterwork_toyoata-frey.JPG
138_fashion-afterwork_toyoata-frey.JPG
139_fashion-afterwork_toyoata-frey.JPG
140_fashion-afterwork_toyoata-frey.JPG
141_fashion-afterwork_toyoata-frey.JPG
142_fashion-afterwork_toyoata-frey.JPG
143_fashion-afterwork_toyoata-frey.JPG
144_fashion-afterwork_toyoata-frey.JPG
145_fashion-afterwork_toyoata-frey.JPG
146_fashion-afterwork_toyoata-frey.JPG
147_fashion-afterwork_toyoata-frey.JPG
148_fashion-afterwork_toyoata-frey.JPG
149_fashion-afterwork_toyoata-frey.JPG
150_fashion-afterwork_toyoata-frey.JPG
151_fashion-afterwork_toyoata-frey.JPG
152_fashion-afterwork_toyoata-frey.JPG
153_fashion-afterwork_toyoata-frey.JPG
154_fashion-afterwork_toyoata-frey.JPG
155_fashion-afterwork_toyoata-frey.JPG
156_fashion-afterwork_toyoata-frey.JPG
157_fashion-afterwork_toyoata-frey.JPG
158_fashion-afterwork_toyoata-frey.JPG
159_fashion-afterwork_toyoata-frey.JPG
160_fashion-afterwork_toyoata-frey.JPG
161_fashion-afterwork_toyoata-frey.JPG
162_fashion-afterwork_toyoata-frey.JPG
163_fashion-afterwork_toyoata-frey.JPG
164_fashion-afterwork_toyoata-frey.JPG
165_fashion-afterwork_toyoata-frey.JPG
166_fashion-afterwork_toyoata-frey.JPG
167_fashion-afterwork_toyoata-frey.JPG
168_fashion-afterwork_toyoata-frey.JPG
169_fashion-afterwork_toyoata-frey.JPG
170_fashion-afterwork_toyoata-frey.JPG
171_fashion-afterwork_toyoata-frey.JPG
172_fashion-afterwork_toyoata-frey.JPG
173_fashion-afterwork_toyoata-frey.JPG
174_fashion-afterwork_toyoata-frey.JPG
175_fashion-afterwork_toyoata-frey.JPG
176_fashion-afterwork_toyoata-frey.JPG
177_fashion-afterwork_toyoata-frey.JPG
178_fashion-afterwork_toyoata-frey.JPG
179_fashion-afterwork_toyoata-frey.JPG
180_fashion-afterwork_toyoata-frey.JPG
181_fashion-afterwork_toyoata-frey.JPG
182_fashion-afterwork_toyoata-frey.JPG
183_fashion-afterwork_toyoata-frey.JPG
184_fashion-afterwork_toyoata-frey.JPG
185_fashion-afterwork_toyoata-frey.JPG
186_fashion-afterwork_toyoata-frey.JPG
187_fashion-afterwork_toyoata-frey.JPG
188_fashion-afterwork_toyoata-frey.JPG
189_fashion-afterwork_toyoata-frey.JPG
190_fashion-afterwork_toyoata-frey.JPG
191_fashion-afterwork_toyoata-frey.JPG
192_fashion-afterwork_toyoata-frey.JPG
193_fashion-afterwork_toyoata-frey.JPG
194_fashion-afterwork_toyoata-frey.JPG
195_fashion-afterwork_toyoata-frey.JPG
196_fashion-afterwork_toyoata-frey.JPG
197_fashion-afterwork_toyoata-frey.JPG
198_fashion-afterwork_toyoata-frey.JPG
199_fashion-afterwork_toyoata-frey.JPG
200_fashion-afterwork_toyoata-frey.JPG
201_fashion-afterwork_toyoata-frey.JPG
202_fashion-afterwork_toyoata-frey.JPG
203_fashion-afterwork_toyoata-frey.JPG
204_fashion-afterwork_toyoata-frey.JPG
205_fashion-afterwork_toyoata-frey.JPG
206_fashion-afterwork_toyoata-frey.JPG
207_fashion-afterwork_toyoata-frey.JPG
208_fashion-afterwork_toyoata-frey.JPG
209_fashion-afterwork_toyoata-frey.JPG
210_fashion-afterwork_toyoata-frey.JPG
211_fashion-afterwork_toyoata-frey.JPG
212_fashion-afterwork_toyoata-frey.JPG
213_fashion-afterwork_toyoata-frey.JPG
214_fashion-afterwork_toyoata-frey.JPG
215_fashion-afterwork_toyoata-frey.JPG
216_fashion-afterwork_toyoata-frey.JPG
217_fashion-afterwork_toyoata-frey.JPG
218_fashion-afterwork_toyoata-frey.JPG
219_fashion-afterwork_toyoata-frey.JPG
220_fashion-afterwork_toyoata-frey.JPG
221_fashion-afterwork_toyoata-frey.JPG
222_fashion-afterwork_toyoata-frey.JPG
223_fashion-afterwork_toyoata-frey.JPG
224_fashion-afterwork_toyoata-frey.JPG
225_fashion-afterwork_toyoata-frey.JPG
226_fashion-afterwork_toyoata-frey.JPG
227_fashion-afterwork_toyoata-frey.JPG
228_fashion-afterwork_toyoata-frey.JPG
229_fashion-afterwork_toyoata-frey.JPG
230_fashion-afterwork_toyoata-frey.JPG
231_fashion-afterwork_toyoata-frey.JPG
232_fashion-afterwork_toyoata-frey.JPG
233_fashion-afterwork_toyoata-frey.JPG
234_fashion-afterwork_toyoata-frey.JPG
235_fashion-afterwork_toyoata-frey.JPG
236_fashion-afterwork_toyoata-frey.JPG
237_fashion-afterwork_toyoata-frey.JPG
238_fashion-afterwork_toyoata-frey.JPG
239_fashion-afterwork_toyoata-frey.JPG
240_fashion-afterwork_toyoata-frey.JPG
241_fashion-afterwork_toyoata-frey.JPG
Published: 18.10.2018 - 23.45
---