Amstetten | Rock of Ages - Premiere
Der Musicalsommer Amstetten präsentierte heuer das Musical "Rock of Ages" nach dem Buch von Chris d'Arienzo mit musikalischen Arrangements und Orchestrierung von Ethan Popp, bearbeitet von Regisseur Alex Balga.
Auch im 29. Bestandsjahr des Musicalsommer Amstetten (vormals unter Heinz Ehrenfreund Sommeroperette Amstetten) ist Intendant
Johannes Kropfreiter
und seinem begnadeten Leading Team wieder ein beachtlicher Erfolg vergönnt. Auch wenn die Tatsache, dass in Amstetten die Musik immer eine tragende Rolle bei der Stückwahl spielt, nicht in Stein gemeißelt ist, besticht doch die Konsequenz in diesem Punkt über viele Jahre hindurch, was auch heuer einmal mehr vom Publikum besonders geschätzt wird.
Die Handlung von Rock of Ages ist eigentlich kurz zusammengefasst: "Sex, Drugs and Rock'n'Roll" am Sunset Strip in L.A. Eine Bar, ein paar Rockmusiker und ein Pärchen, dass schlussendlich nicht nur zusammenfindet, sondern immer an die Realisierung ihre Träume geglaubt hat. Im Vordergrund stehen bei diesem Jukebox-Musical die Glam-Rock-Rhythmen der 80er. Bekannte Kulthits von Foreigner, Joan Jett, Poison, Pat Benator oder Whitesnake bieten einem kreativen Choreographien und einer fetten Band ungeahnte "Spielwiesen" sich auszutoben. Genau da setzt Regisseur
Alex Balga
an, der wieder ein Ensemble gecastet hat, dass nur so vor Energie strotzt. Choreograph
Jerome Knols
weiß am Punkt genau, wo Tempo und wo Tiefgang gefragt ist. Seine Choreographien bezaubern, egal ob in Szenen mit Bohrhämmern oder auf Motorrädern oder beim Poledance. Der musikalische Leiter
Christian Frank
hat seine Band ebenso genial im Griff und mit
Harry Peller
,
Matthias Simoner
,
Willi Langer
und
Klaus Pérez-Salado
die besten ihres Fachs vereint. Eine wahre Meisterleistung lieferte heuer Tondesigner
Andreas Frei
, dem es gelang die fetten Beats und Riffs der Bassgitarren entgegen der hochkarätigen Stimmen nicht ganz "absaufen" zu lassen. Ein harmonisches wie funktionelles Bühnenbild erschuf
Sam Madwar
. Die schrillen Kostüme stammen von
Diego Andrés Rojas Ortiz
und ein großes Kompliment gilt heuer
Daniela Skala
und ihrem Team, die mit den unzähligen Perücken und Fokuhilas bei Makeup und Hair Design ganz schön ins Schwitzen gekommen ist. Für das Lichtdesign und die lässigen Videozuspielungen verantwortlich zeichnet
Andrew Voller
.
Sowohl schauspielerisch und insbesondere stimmlich schaukelten sich die Darsteller heuer gegenseitig hoch und so begeisterten
Sasha di Capri
als Drew Boley und
Barbara Obermeier
als Sherrie,
Alex Melcher
als Erzähler Lonny Barnett und
Mischa Mang
als Dennis Dupree, Besitzer des Bourbon Rooms. Gewaltig
Ana Milva Gomes
als Mum des Venus Clubs Justice Charlier und
Simon Stockinger
als schweizerischer Sohn Franz Kleinmann. In weiteren Rollen zu sehen waren
Patrick Imhof
als Schweizer Unternehmer Hertz Kleinmann,
Filippo Strocchi
als Rockmusiker Stacee Jaxx,
Rebecca Soumagné
als aufmüpfige Regina,
Cedric Lee Bradley
als bestechlicher Bürgermeister sowie als Musikagent Ja'Keith,
Stefan Mosonyi
als Joey Primo,
Chayenne Lont
als Kim,
Maria Moncheva
als Constance Sack,
Petra Ilse Dam
als Angel 1 und Dance Captain sowie
Tary Nelson di Capri
als Angel 2.
Die Vorfreude auf dieses Stück und bereits die guten Kritiken zur Generalprobe haben bereits die 5. Zusatzvorstellung in den Verkauf gebracht. Die Karten sind erhältlich im Kulturbüro Amstetten im Rathaushof, bei den Raiffeisenbanken oder online via
www.oeticket.com
oder unter
www.musicalsommeramstetten.at
.
Weitere Aufführungstermine sind: 20., 21., 22., 25., 26., 27. und 28. Juli sowie 2., 3., 4., 9., 10. und 11. August, jeweils um 19.30 h außer an den Sonntagen bereits um 18:00 h.
Sämtliche Bühnenfotos (außer Schlußapplaus) ©
Kommunikationsagentur Sengstschmid
/
Gerhard Sengstschmid
.
Didi Rath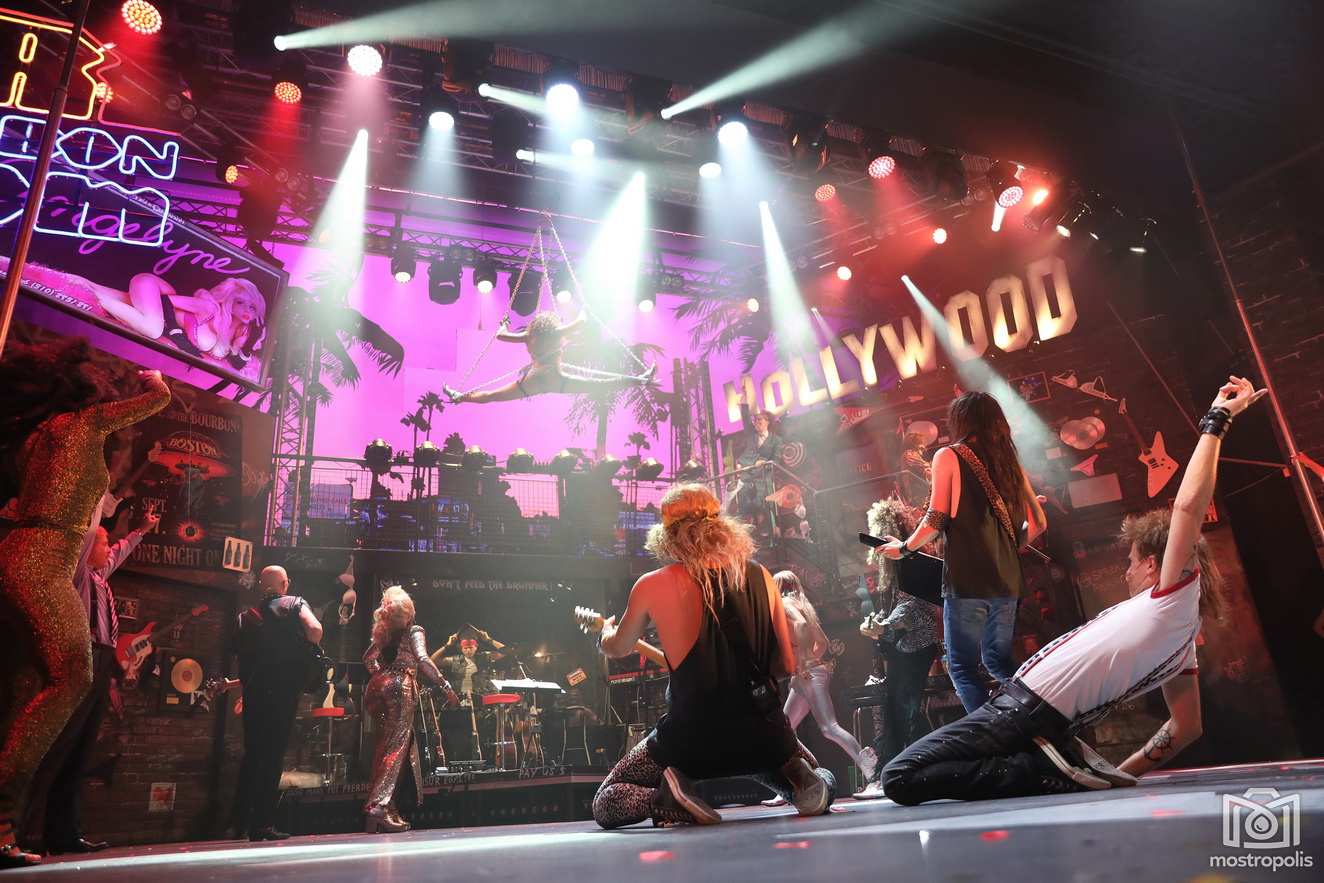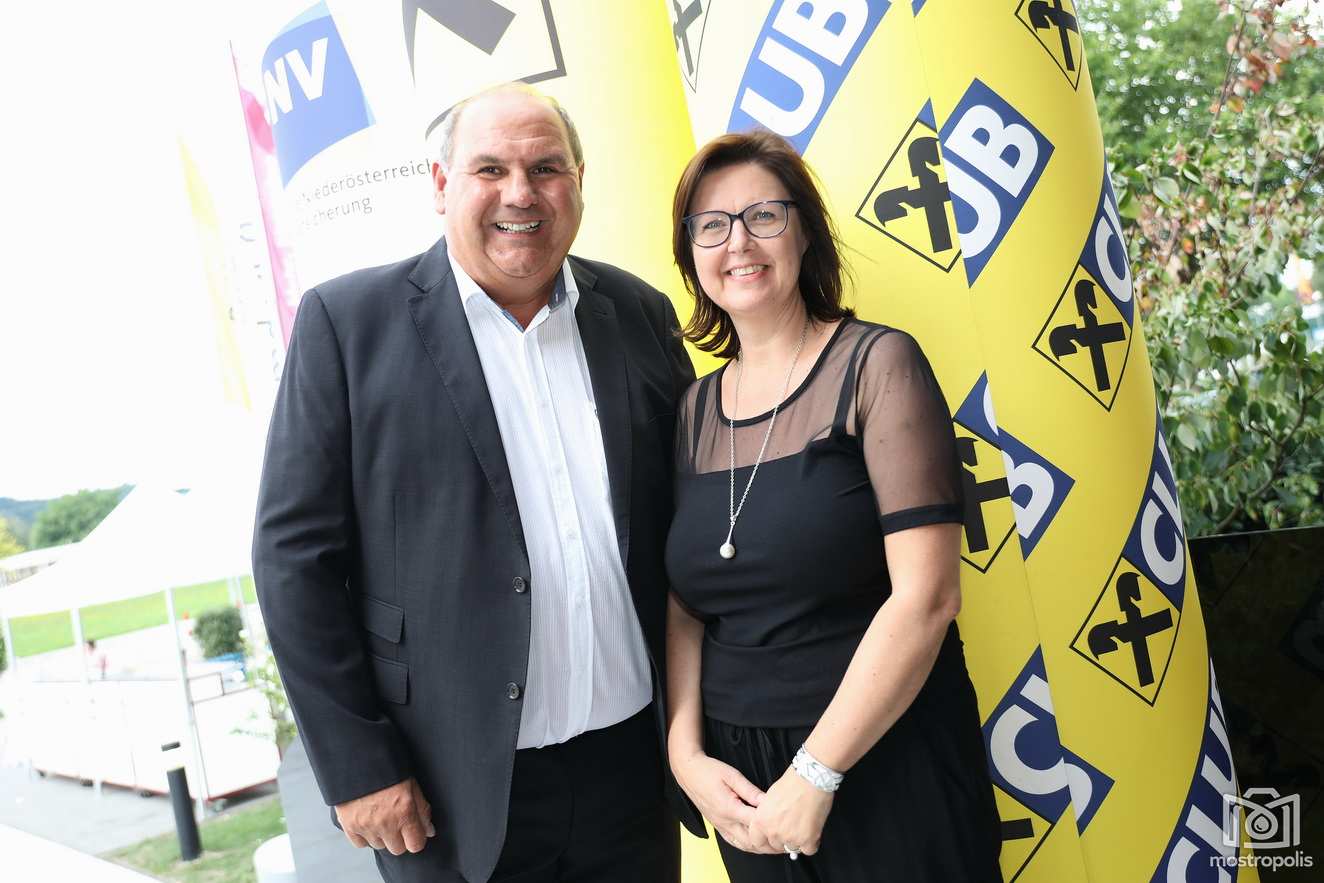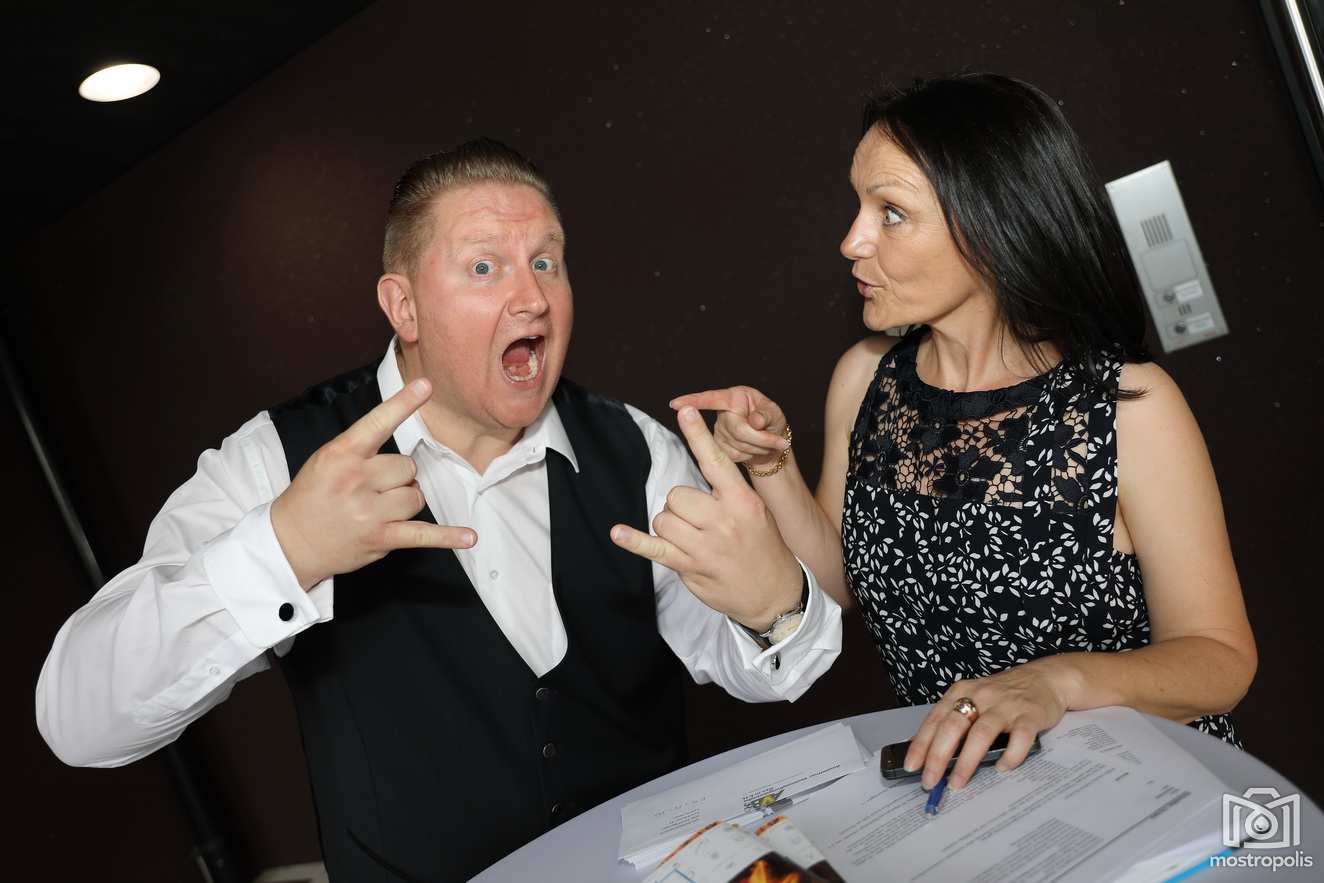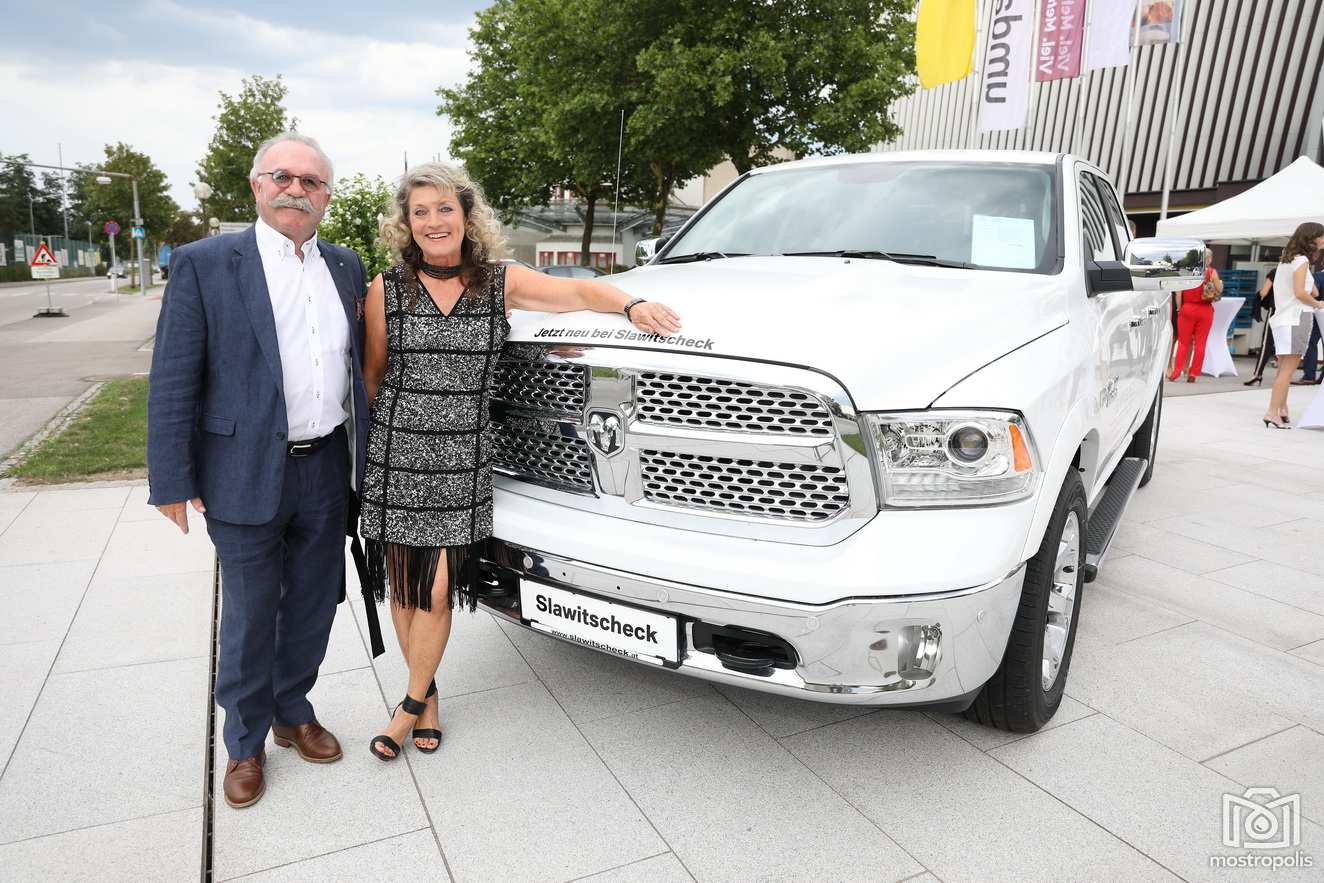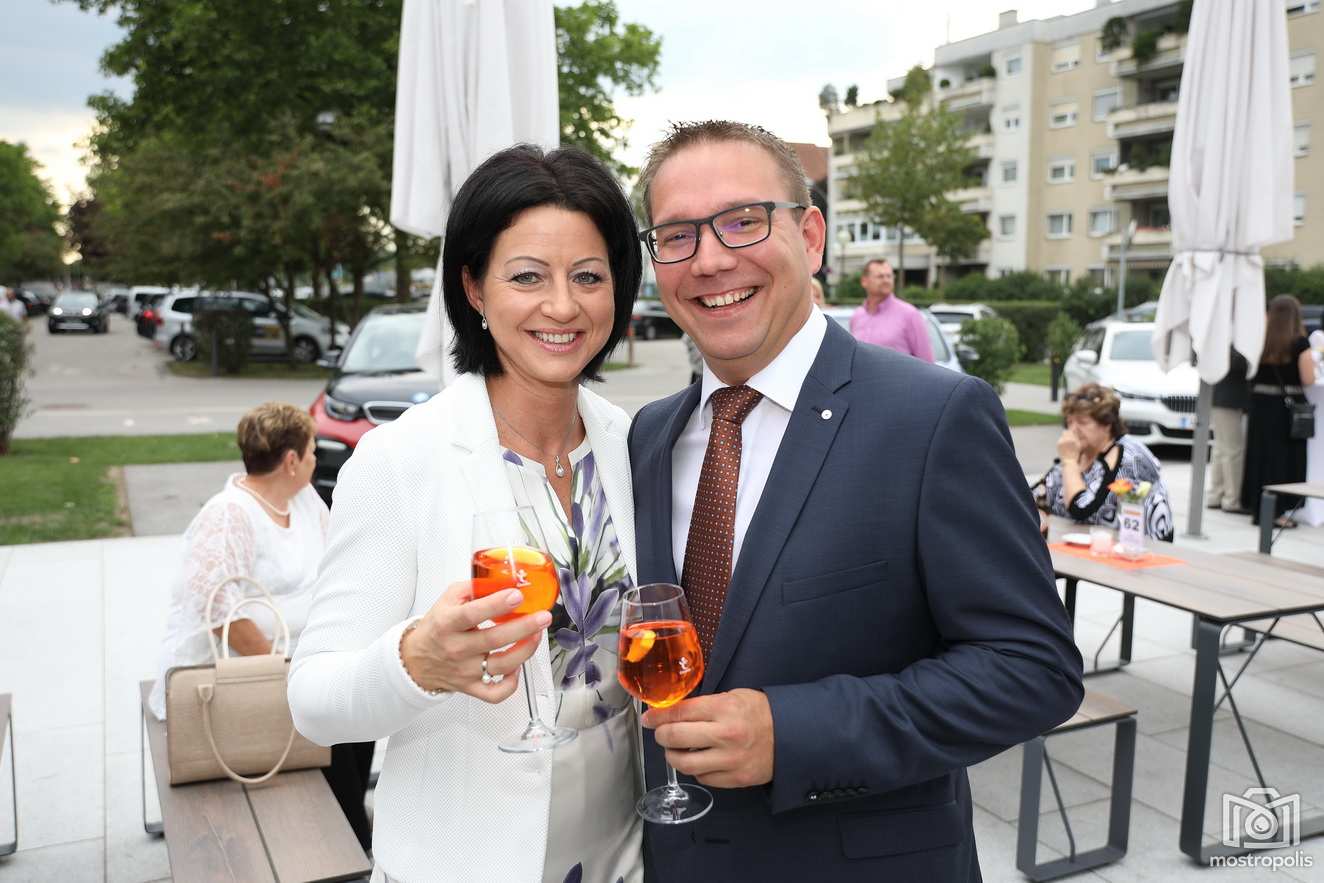 007_Musicalsommer_Amstetten-Rock_of_Ages.JPG
008_Musicalsommer_Amstetten-Rock_of_Ages.JPG
009_Musicalsommer_Amstetten-Rock_of_Ages.JPG
010_Musicalsommer_Amstetten-Rock_of_Ages.JPG
011_Musicalsommer_Amstetten-Rock_of_Ages.JPG
012_Musicalsommer_Amstetten-Rock_of_Ages.JPG
013_Musicalsommer_Amstetten-Rock_of_Ages.JPG
014_Musicalsommer_Amstetten-Rock_of_Ages.JPG
015_Musicalsommer_Amstetten-Rock_of_Ages.JPG
016_Musicalsommer_Amstetten-Rock_of_Ages.JPG
017_Musicalsommer_Amstetten-Rock_of_Ages.JPG
018_Musicalsommer_Amstetten-Rock_of_Ages.JPG
019_Musicalsommer_Amstetten-Rock_of_Ages.JPG
020_Musicalsommer_Amstetten-Rock_of_Ages.JPG
021_Musicalsommer_Amstetten-Rock_of_Ages.JPG
022_Musicalsommer_Amstetten-Rock_of_Ages.JPG
023_Musicalsommer_Amstetten-Rock_of_Ages.JPG
024_Musicalsommer_Amstetten-Rock_of_Ages.JPG
025_Musicalsommer_Amstetten-Rock_of_Ages.JPG
026_Musicalsommer_Amstetten-Rock_of_Ages.JPG
027_Musicalsommer_Amstetten-Rock_of_Ages.JPG
028_Musicalsommer_Amstetten-Rock_of_Ages.JPG
029_Musicalsommer_Amstetten-Rock_of_Ages.JPG
030_Musicalsommer_Amstetten-Rock_of_Ages.JPG
031_Musicalsommer_Amstetten-Rock_of_Ages.JPG
032_Musicalsommer_Amstetten-Rock_of_Ages.JPG
033_Musicalsommer_Amstetten-Rock_of_Ages.JPG
034_Musicalsommer_Amstetten-Rock_of_Ages.JPG
035_Musicalsommer_Amstetten-Rock_of_Ages.JPG
036_Musicalsommer_Amstetten-Rock_of_Ages.JPG
037_Musicalsommer_Amstetten-Rock_of_Ages.JPG
038_Musicalsommer_Amstetten-Rock_of_Ages.JPG
039_Musicalsommer_Amstetten-Rock_of_Ages.JPG
040_Musicalsommer_Amstetten-Rock_of_Ages.JPG
041_Musicalsommer_Amstetten-Rock_of_Ages.JPG
042_Musicalsommer_Amstetten-Rock_of_Ages.JPG
043_Musicalsommer_Amstetten-Rock_of_Ages.JPG
044_Musicalsommer_Amstetten-Rock_of_Ages.JPG
045_Musicalsommer_Amstetten-Rock_of_Ages.JPG
046_Musicalsommer_Amstetten-Rock_of_Ages.JPG
047_Musicalsommer_Amstetten-Rock_of_Ages.JPG
048_Musicalsommer_Amstetten-Rock_of_Ages.JPG
049_Musicalsommer_Amstetten-Rock_of_Ages.JPG
050_Musicalsommer_Amstetten-Rock_of_Ages.JPG
051_Musicalsommer_Amstetten-Rock_of_Ages.JPG
052_Musicalsommer_Amstetten-Rock_of_Ages.JPG
053_Musicalsommer_Amstetten-Rock_of_Ages.JPG
054_Musicalsommer_Amstetten-Rock_of_Ages.JPG
055_Musicalsommer_Amstetten-Rock_of_Ages.JPG
056_Musicalsommer_Amstetten-Rock_of_Ages.JPG
057_Musicalsommer_Amstetten-Rock_of_Ages.JPG
058_Musicalsommer_Amstetten-Rock_of_Ages.JPG
059_Musicalsommer_Amstetten-Rock_of_Ages.JPG
060_Musicalsommer_Amstetten-Rock_of_Ages.JPG
061_Musicalsommer_Amstetten-Rock_of_Ages.JPG
062_Musicalsommer_Amstetten-Rock_of_Ages.JPG
063_Musicalsommer_Amstetten-Rock_of_Ages.JPG
064_Musicalsommer_Amstetten-Rock_of_Ages.JPG
065_Musicalsommer_Amstetten-Rock_of_Ages.JPG
066_Musicalsommer_Amstetten-Rock_of_Ages.JPG
067_Musicalsommer_Amstetten-Rock_of_Ages.JPG
068_Musicalsommer_Amstetten-Rock_of_Ages.JPG
069_Musicalsommer_Amstetten-Rock_of_Ages.JPG
070_Musicalsommer_Amstetten-Rock_of_Ages.JPG
071_Musicalsommer_Amstetten-Rock_of_Ages.JPG
072_Musicalsommer_Amstetten-Rock_of_Ages.JPG
073_Musicalsommer_Amstetten-Rock_of_Ages.JPG
074_Musicalsommer_Amstetten-Rock_of_Ages.JPG
075_Musicalsommer_Amstetten-Rock_of_Ages.JPG
076_Musicalsommer_Amstetten-Rock-of-Ages.jpg
077_Musicalsommer_Amstetten-Rock_of_Ages.jpg
078_Musicalsommer_Amstetten-Rock_of_Ages.jpg
079_Musicalsommer_Amstetten-Rock_of_Ages.jpg
080_Musicalsommer_Amstetten-Rock_of_Ages.jpg
081_Musicalsommer_Amstetten-Rock_of_Ages.jpg
082_Musicalsommer_Amstetten-Rock_of_Ages.jpg
083_Musicalsommer_Amstetten-Rock_of_Ages.jpg
084_Musicalsommer_Amstetten-Rock_of_Ages.jpg
085_Musicalsommer_Amstetten-Rock_of_Ages.jpg
086_Musicalsommer_Amstetten-Rock_of_Ages.jpg
087_Musicalsommer_Amstetten-Rock_of_Ages.jpg
088_Musicalsommer_Amstetten-Rock_of_Ages.jpg
089_Musicalsommer_Amstetten-Rock_of_Ages.jpg
090_Musicalsommer_Amstetten-Rock_of_Ages.jpg
091_Musicalsommer_Amstetten-Rock_of_Ages.jpg
092_Musicalsommer_Amstetten-Rock_of_Ages.jpg
093_Musicalsommer_Amstetten-Rock_of_Ages.jpg
094_Musicalsommer_Amstetten-Rock_of_Ages.jpg
095_Musicalsommer_Amstetten-Rock_of_Ages.jpg
096_Musicalsommer_Amstetten-Rock_of_Ages.jpg
097_Musicalsommer_Amstetten-Rock_of_Ages.jpg
098_Musicalsommer_Amstetten-Rock_of_Ages.jpg
099_Musicalsommer_Amstetten-Rock_of_Ages.jpg
100_Musicalsommer_Amstetten-Rock_of_Ages.jpg
101_Musicalsommer_Amstetten-Rock_of_Ages.jpg
133_Musicalsommer_Amstetten-Rock_of_Ages.JPG
134_Musicalsommer_Amstetten-Rock_of_Ages.JPG
135_Musicalsommer_Amstetten-Rock_of_Ages.JPG
136_Musicalsommer_Amstetten-Rock_of_Ages.JPG
137_Musicalsommer_Amstetten-Rock_of_Ages.JPG
138_Musicalsommer_Amstetten-Rock_of_Ages.JPG
139_Musicalsommer_Amstetten-Rock_of_Ages.JPG
140_Musicalsommer_Amstetten-Rock_of_Ages.JPG
141_Musicalsommer_Amstetten-Rock_of_Ages.JPG
142_Musicalsommer_Amstetten-Rock_of_Ages.JPG
143_Musicalsommer_Amstetten-Rock_of_Ages.JPG
144_Musicalsommer_Amstetten-Rock_of_Ages.JPG
145_Musicalsommer_Amstetten-Rock_of_Ages.JPG
146_Musicalsommer_Amstetten-Rock_of_Ages.JPG
147_Musicalsommer_Amstetten-Rock_of_Ages.JPG
148_Musicalsommer_Amstetten-Rock_of_Ages.JPG
149_Musicalsommer_Amstetten-Rock_of_Ages.JPG
150_Musicalsommer_Amstetten-Rock_of_Ages.JPG
151_Musicalsommer_Amstetten-Rock_of_Ages.JPG
152_Musicalsommer_Amstetten-Rock_of_Ages.JPG
153_Musicalsommer_Amstetten-Rock_of_Ages.JPG
154_Musicalsommer_Amstetten-Rock_of_Ages.JPG
156_Musicalsommer_Amstetten-Rock_of_Ages.JPG
157_Musicalsommer_Amstetten-Rock_of_Ages.JPG
159_Musicalsommer_Amstetten-Rock_of_Ages.JPG
160_Musicalsommer_Amstetten-Rock_of_Ages.JPG
163_Musicalsommer_Amstetten-Rock_of_Ages.JPG
164_Musicalsommer_Amstetten-Rock_of_Ages.JPG
165_Musicalsommer_Amstetten-Rock_of_Ages.JPG
167_Musicalsommer_Amstetten-Rock_of_Ages.JPG
168_Musicalsommer_Amstetten-Rock_of_Ages.JPG
170_Musicalsommer_Amstetten-Rock_of_Ages.JPG
173_Musicalsommer_Amstetten-Rock_of_Ages.JPG
175_Musicalsommer_Amstetten-Rock_of_Ages.JPG
177_Musicalsommer_Amstetten-Rock_of_Ages.JPG
180_Musicalsommer_Amstetten-Rock_of_Ages.JPG
187_Musicalsommer_Amstetten-Rock_of_Ages.JPG
189_Musicalsommer_Amstetten-Rock_of_Ages.JPG
191_Musicalsommer_Amstetten-Rock_of_Ages.JPG
193_Musicalsommer_Amstetten-Rock_of_Ages.JPG
194_Musicalsommer_Amstetten-Rock_of_Ages.JPG
195_Musicalsommer_Amstetten-Rock_of_Ages.JPG
196_Musicalsommer_Amstetten-Rock_of_Ages.JPG
198_Musicalsommer_Amstetten-Rock_of_Ages.JPG
202_Musicalsommer_Amstetten-Rock_of_Ages.JPG
204_Musicalsommer_Amstetten-Rock_of_Ages.JPG
205_Musicalsommer_Amstetten-Rock_of_Ages.JPG
206_Musicalsommer_Amstetten-Rock_of_Ages.JPG
207_Musicalsommer_Amstetten-Rock_of_Ages.JPG
208_Musicalsommer_Amstetten-Rock_of_Ages.JPG
209_Musicalsommer_Amstetten-Rock_of_Ages.JPG
210_Musicalsommer_Amstetten-Rock_of_Ages.JPG
211_Musicalsommer_Amstetten-Rock_of_Ages.JPG
212_Musicalsommer_Amstetten-Rock_of_Ages.JPG
---