Klam | Clam live - Hollywood Vampires
Full House - also rund 8.000 Gäste - und Rock'n'Roll vom Feinsten.
Sergeant Steel
heizten als Opener auf der Burg Clam ordentlich ein bis
The Darkness
als Special Guest auf der Spörkwiese richtig abrockten. Richtig laut wurde es beim Main Act, den
Hollywood Vampires
.
Frenetische Begeisterung brach aus, als kurz nach 21 Uhr
Alice Cooper
,
Joe Perry
und vor allem Johnny Depp die Bühne betraten. Begleitet wurde das Trio von Sheryl Copper, Tommy Henriksen und Glen Sobel von der Alice Cooper Band sowie von Aerosmith-Keyboarder Buck Johnson und The Cult-Bass Cris Wyse.
Weitere Infos unter
www.clamlive.at
.
Didi Rath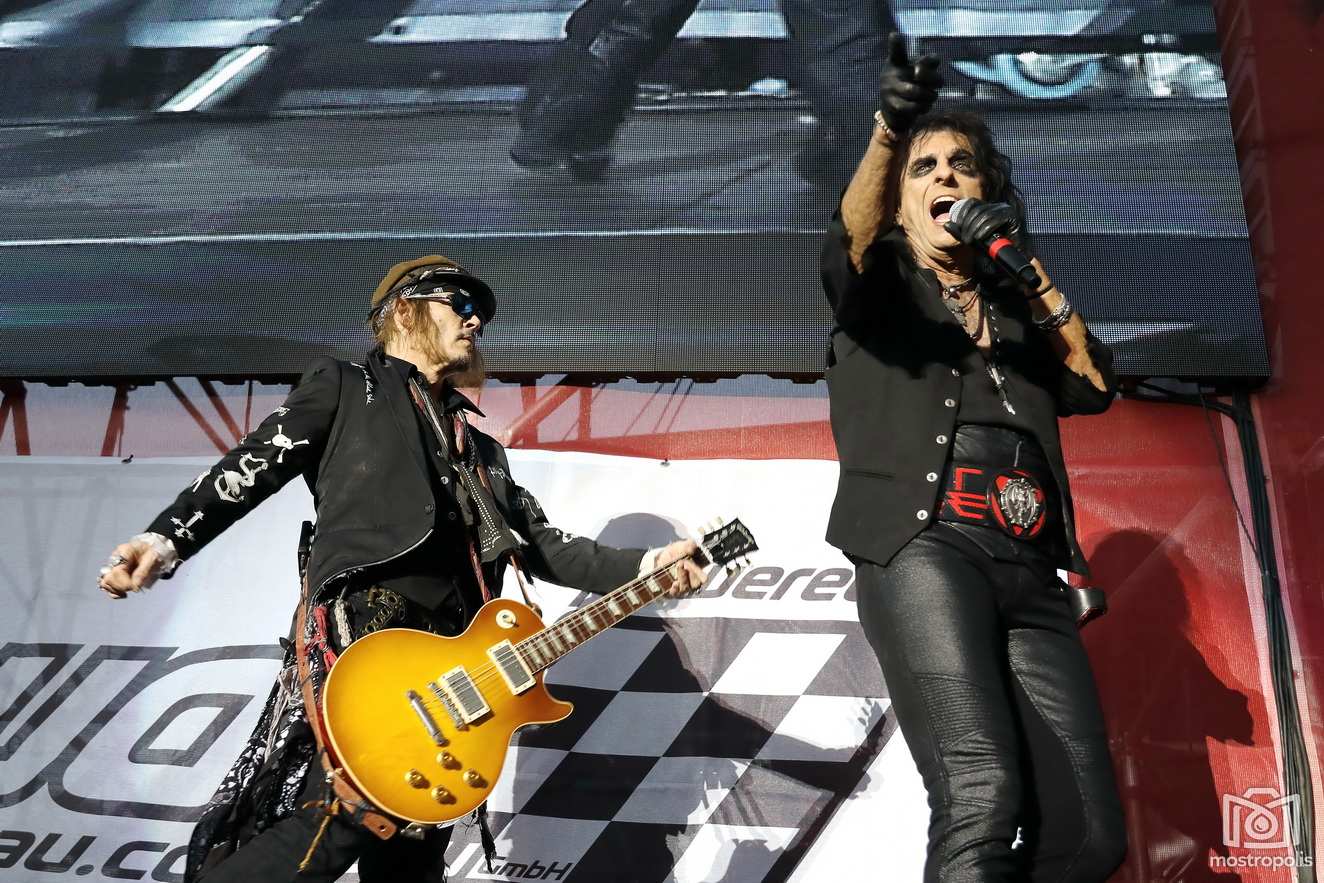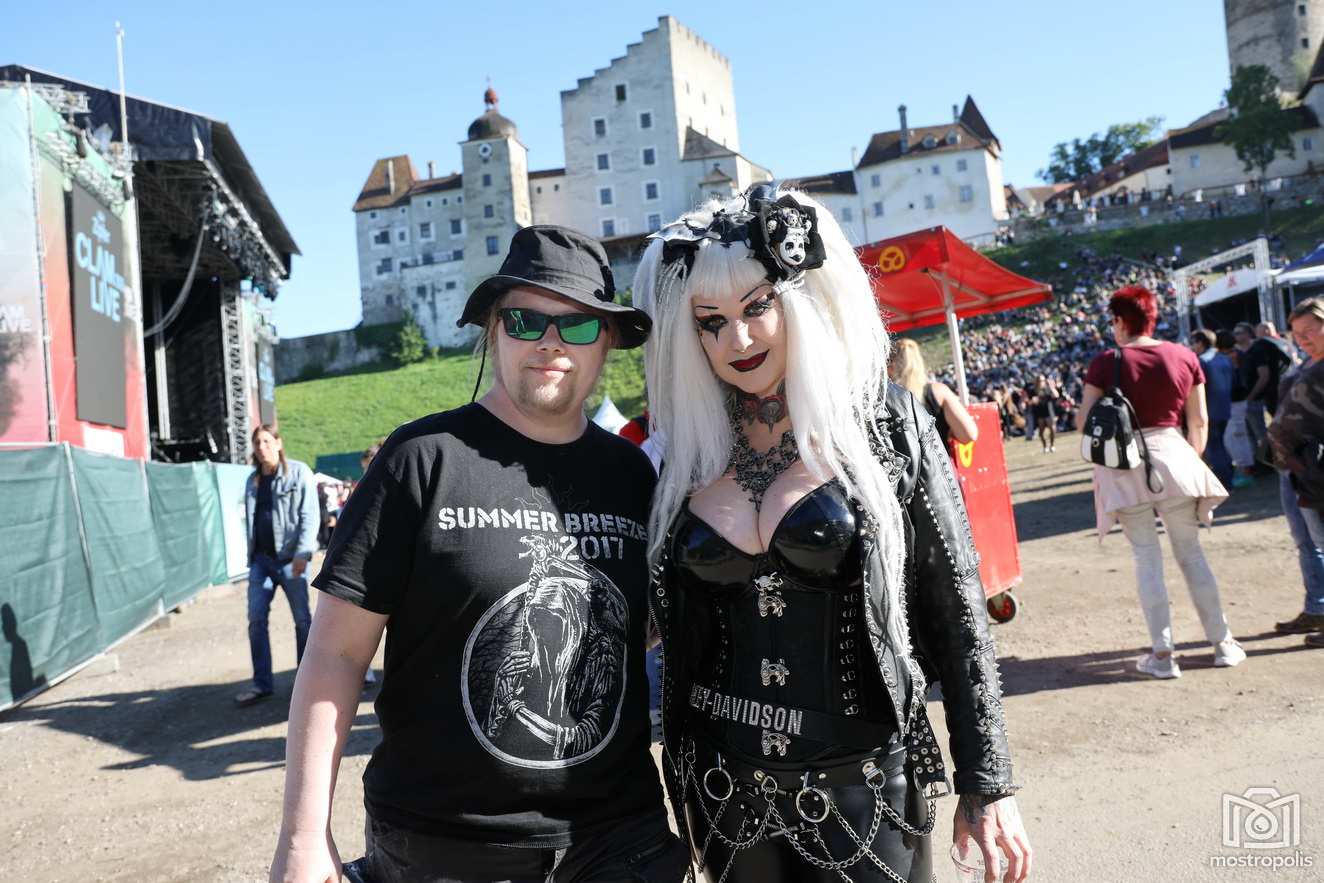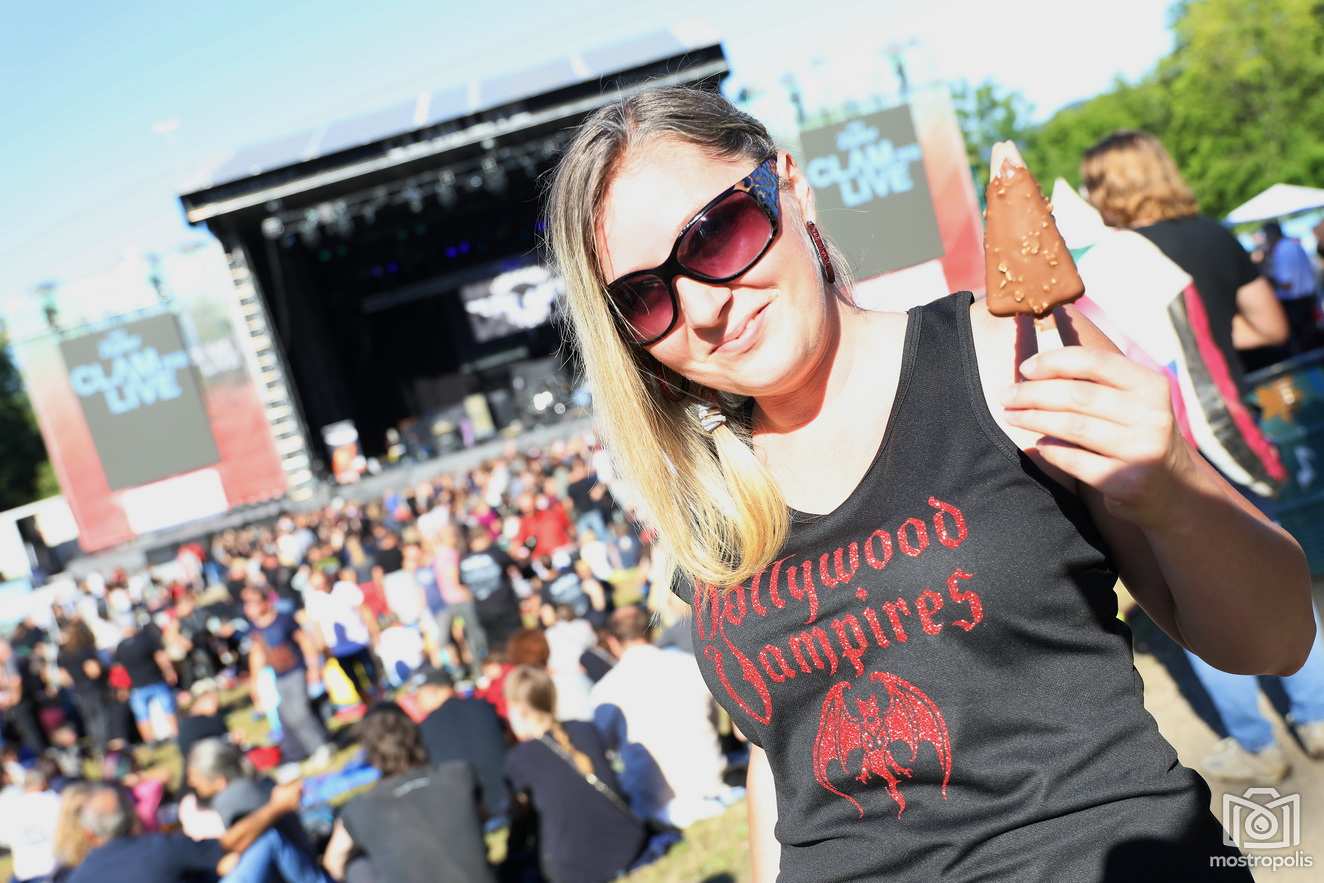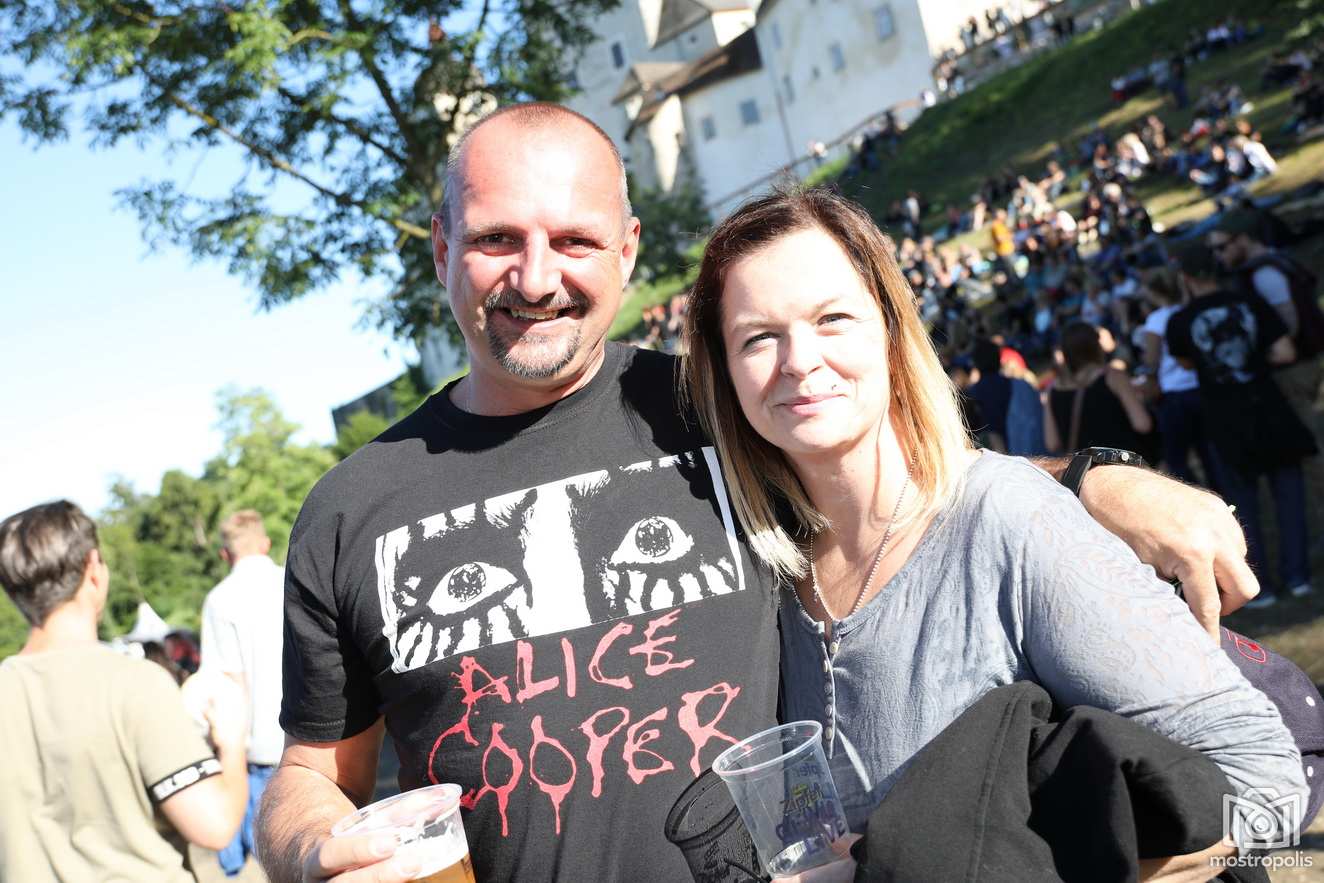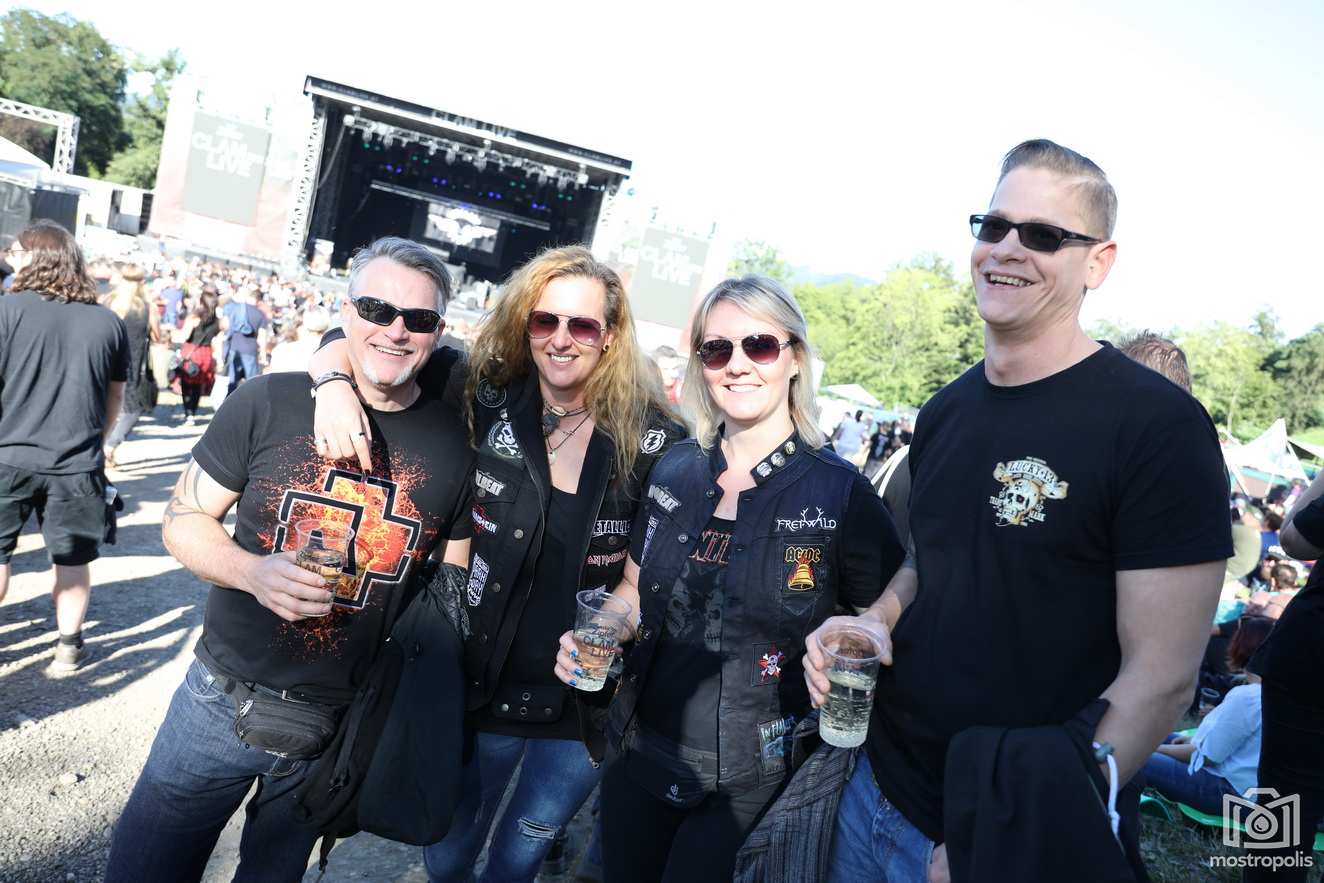 007_Clam_Hollywood-Vampires.JPG
008_Clam_Hollywood-Vampires.JPG
009_Clam_Hollywood-Vampires.JPG
010_Clam_Hollywood-Vampires.JPG
011_Clam_Hollywood-Vampires.JPG
012_Clam_Hollywood-Vampires.JPG
013_Clam_Hollywood-Vampires.JPG
013A_Clam_Hollywood-Vampires.JPG
014_Clam_Hollywood-Vampires.JPG
015_Clam_Hollywood-Vampires.JPG
016_Clam_Hollywood-Vampires.JPG
016A_Clam_Hollywood-Vampires.JPG
017_Clam_Hollywood-Vampires.JPG
018_Clam_Hollywood-Vampires.JPG
019_Clam_Hollywood-Vampires.JPG
019A_Clam_Hollywood-Vampires.JPG
020_Clam_Hollywood-Vampires.JPG
023_Clam_Hollywood-Vampires.JPG
025_Clam_Hollywood-Vampires.JPG
026_Clam_Hollywood-Vampires.JPG
030_Clam_Hollywood-Vampires.JPG
031_Clam_Hollywood-Vampires.JPG
032_Clam_Hollywood-Vampires.JPG
034_Clam_Hollywood-Vampires.JPG
036_Clam_Hollywood-Vampires.JPG
037_Clam_Hollywood-Vampires.JPG
038_Clam_Hollywood-Vampires.JPG
039_Clam_Hollywood-Vampires.JPG
041_Clam_Hollywood-Vampires.JPG
043_Clam_Hollywood-Vampires.JPG
044_Clam_Hollywood-Vampires.JPG
045_Clam_Hollywood-Vampires.JPG
046_Clam_Hollywood-Vampires.JPG
047_Clam_Hollywood-Vampires.JPG
049_Clam_Hollywood-Vampires.JPG
050_Clam_Hollywood-Vampires.JPG
053_Clam_Hollywood-Vampires.JPG
054_Clam_Hollywood-Vampires.JPG
055_Clam_Hollywood-Vampires.JPG
056_Clam_Hollywood-Vampires.JPG
057_Clam_Hollywood-Vampires.JPG
058_Clam_Hollywood-Vampires.JPG
059_Clam_Hollywood-Vampires.JPG
061_Clam_Hollywood-Vampires.JPG
062_Clam_Hollywood-Vampires.JPG
063_Clam_Hollywood-Vampires.JPG
064_Clam_Hollywood-Vampires.JPG
065_Clam_Hollywood-Vampires.JPG
066_Clam_Hollywood-Vampires.JPG
067_Clam_Hollywood-Vampires.JPG
068_Clam_Hollywood-Vampires.JPG
069_Clam_Hollywood-Vampires.JPG
070_Clam_Hollywood-Vampires.JPG
071_Clam_Hollywood-Vampires.JPG
072_Clam_Hollywood-Vampires.JPG
073_Clam_Hollywood-Vampires.JPG
074_Clam_Hollywood-Vampires.JPG
075_Clam_Hollywood-Vampires.JPG
076_Clam_Hollywood-Vampires.JPG
077_Clam_Hollywood-Vampires.JPG
078_Clam_Hollywood-Vampires.JPG
079_Clam_Hollywood-Vampires.JPG
080_Clam_Hollywood-Vampires.JPG
081_Clam_Hollywood-Vampires.JPG
082_Clam_Hollywood-Vampires.JPG
083_Clam_Hollywood-Vampires.JPG
084_Clam_Hollywood-Vampires.JPG
085_Clam_Hollywood-Vampires.JPG
086_Clam_Hollywood-Vampires.JPG
087_Clam_Hollywood-Vampires.JPG
088_Clam_Hollywood-Vampires.JPG
089_Clam_Hollywood-Vampires.JPG
090_Clam_Hollywood-Vampires.JPG
091_Clam_Hollywood-Vampires.JPG
092_Clam_Hollywood-Vampires.JPG
093_Clam_Hollywood-Vampires.JPG
094_Clam_Hollywood-Vampires.JPG
095_Clam_Hollywood-Vampires.JPG
096_Clam_Hollywood-Vampires.JPG
098_Clam_Hollywood-Vampires.JPG
100_Clam_Hollywood-Vampires.JPG
105_Clam_Hollywood-Vampires.JPG
106_Clam_Hollywood-Vampires.JPG
107_Clam_Hollywood-Vampires.JPG
109_Clam_Hollywood-Vampires.JPG
111_Clam_Hollywood-Vampires.JPG
113_Clam_Hollywood-Vampires.JPG
114_Clam_Hollywood-Vampires.JPG
115_Clam_Hollywood-Vampires.JPG
118_Clam_Hollywood-Vampires.JPG
119_Clam_Hollywood-Vampires.JPG
120_Clam_Hollywood-Vampires.JPG
123_Clam_Hollywood-Vampires.JPG
124_Clam_Hollywood-Vampires.JPG
125_Clam_Hollywood-Vampires.JPG
128_Clam_Hollywood-Vampires.JPG
130_Clam_Hollywood-Vampires.JPG
131_Clam_Hollywood-Vampires.JPG
132_Clam_Hollywood-Vampires.JPG
133_Clam_Hollywood-Vampires.JPG
134_Clam_Hollywood-Vampires.JPG
135_Clam_Hollywood-Vampires.JPG
136_Clam_Hollywood-Vampires.JPG
142_Clam_Hollywood-Vampires.JPG
146_Clam_Hollywood-Vampires.JPG
149_Clam_Hollywood-Vampires.JPG
150_Clam_Hollywood-Vampires.JPG
152_Clam_Hollywood-Vampires.JPG
153_Clam_Hollywood-Vampires.JPG
158_Clam_Hollywood-Vampires.JPG
159_Clam_Hollywood-Vampires.JPG
160_Clam_Hollywood-Vampires.JPG
161_Clam_Hollywood-Vampires.JPG
162_Clam_Hollywood-Vampires.JPG
163_Clam_Hollywood-Vampires.JPG
164_Clam_Hollywood-Vampires.JPG
165_Clam_Hollywood-Vampires.JPG
166_Clam_Hollywood-Vampires.JPG
167_Clam_Hollywood-Vampires.JPG
169_Clam_Hollywood-Vampires.JPG
171_Clam_Hollywood-Vampires.JPG
172_Clam_Hollywood-Vampires.JPG
173_Clam_Hollywood-Vampires.JPG
176_Clam_Hollywood-Vampires.JPG
177_Clam_Hollywood-Vampires.JPG
179_Clam_Hollywood-Vampires.JPG
181_Clam_Hollywood-Vampires.JPG
182_Clam_Hollywood-Vampires.JPG
184_Clam_Hollywood-Vampires.JPG
186_Clam_Hollywood-Vampires.JPG
190_Clam_Hollywood-Vampires.JPG
192_Clam_Hollywood-Vampires.JPG
193_Clam_Hollywood-Vampires.JPG
194_Clam_Hollywood-Vampires.JPG
195_Clam_Hollywood-Vampires.JPG
196_Clam_Hollywood-Vampires.JPG
197_Clam_Hollywood-Vampires.JPG
198_Clam_Hollywood-Vampires.JPG
199_Clam_Hollywood-Vampires.JPG
200_Clam_Hollywood-Vampires.JPG
201_Clam_Hollywood-Vampires.JPG
202_Clam_Hollywood-Vampires.JPG
203_Clam_Hollywood-Vampires.JPG
205_Clam_Hollywood-Vampires.JPG
206_Clam_Hollywood-Vampires.JPG
207_Clam_Hollywood-Vampires.JPG
208_Clam_Hollywood-Vampires.JPG
Published: 30.06.2018 - 23.45
---